Training
Hey there, you sentimental sugarplums, Although the calendar year may be a bit arbitrary, a fresh January does provide us with a specified time to think over the last 365 days. I find that the Memory Bank is a great way to fondly recall and document our annual trip around the sun. Memory Banks are an excuse to take a look back through all the videos on your phone, the footage that didn't quite make it into your summer vacation video, and the scraps of video tucked away into folders within folders.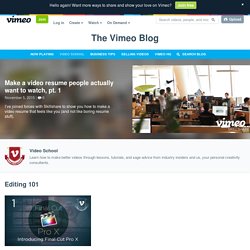 Shoot for the Edit on Vimeo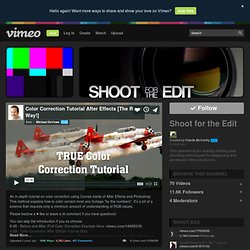 An in-depth tutorial on color correction using Curves inside of After Effects and Photoshop. This method explains how to color correct most any footage "by the numbers". It's a bit of a science that requires only a minimum amount of understanding of RGB values. Please bestow a ♥ like or leave a ✉ comment if you have questions! Using Photoshop for color correction is really a lot easier than you may think. In this tutorial, the method is very simple and fast - NO rendering multiple frames, NO importing video files into Photoshop, and easy access to making color changes.
Film School - Filmmaking on Vimeo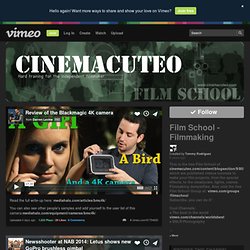 Brought to you by iStock by Getty ImagesiStock.com Written & Produced by Kirby Ferguson Additional Research by Garrett Weinholtz (gweinholtz.com) My next series, This is Not a Conspiracy Theory, will be launching soon. To be notified when it does, sign up for the mailing list at: thisisnotaconspiracytheory.com.