edu
Get flash to fully experience Pearltrees
பொதுப்பாடத்திட்டப் பாடப்புத்தகங்கள் ( Text Books under Uniform System of Education) (File size range : 2.92 MB to 12.60 MB ) - Audio Enabled Text Books After the document is downloaded, within Adobe Reader, press ' Shift + Ctrl + Y ' keys to ACTIVATE/DEACTIVATE 'Read out loud' option and press ' Shift + Ctrl + B ' keys to ENABLE 'Read out loud' option and press ' Shift + Ctrl + E ' keys to DISABLE 'Read out loud' option)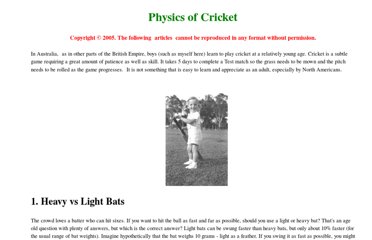 2. The Sweet Spot Every batter knows that there is a special spot on a bat where the shot feels best.
The Indo-Aryan or Indic languages are the dominant language family of the northern Indian subcontinent. They constitute a branch of the Indo-Iranian languages , itself a branch of the Indo-European language family. Indo-Aryan speakers form about one half of all Indo-European speakers (approx 1.5 of 3 billion), also more than half of Indo-European languages recognized by Ethnologue . The largest in terms of native speakers being Hindustani (Hindi-Urdu, about 240 million), Bengali (about 230 million), Punjabi (about 90 million), Marathi (about 70 million), Gujarati (about 45 million), Oriya (about 30 million), Sindhi (about 20 million), Saraiki (about 18 million), Nepali (about 14 million), Chittagonian (about 14 million), Sinhala (about 16 million), and Assamese (about 13 million) with a total number of native speakers of more than 900 million. [ edit ] History [ edit ] Indian subcontinent
Home Courses Introduction to the Old Testament (Hebrew Bible) Course Description This course examines the Old Testament (Hebrew Bible) as an expression of the religious life and thought of ancient Israel, and a foundational document of Western civilization. A wide range of methodologies, including source criticism and the historical-critical school, tradition criticism, redaction criticism, and literary and canonical approaches are applied to the study and interpretation of the Bible. Special emphasis is placed on the Bible against the backdrop of its historical and cultural setting in the Ancient Near East. Note - due to copyright limitations, only three lectures from this course appear below.
1 of 26 Image Credit: Hulton Archive/Getty Images Image Credit: Dorling Kindersley RF/Thinkstock Image Credit: Stock Montage/Archive Photos/Getty Images Image Credit: Apic/Hulton Archive/Getty Images Image Credit: Rischgitz/Hulton Archive/Getty Images