.net development
My Guest Appearance On The PowerScripting Podcast Is Live by Joe Pruitt Posted on March 03, 2009 09:45 Last Thursday night Hal (@halr9000) and Jon (@jonwalz) over at the PowerScripting Podcast had me on their weekly podcast for episode #61.
Joe Pruitt - PowerShell ABCs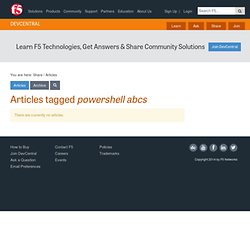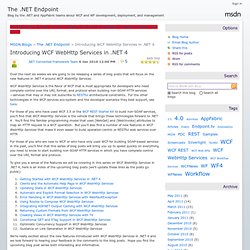 This is a great series and gave me a great jump start on building a WCF REST service. I just wanted to post a few gotchas that I encountered when deploying to IIS 6. These mostly pertain to using routes (no svc file) so if you're using a svc these may not apply. 1. If you use routes you won't have an extension so you need to use a wildcard application map. - IMPORTANT: Make sure you select the 4 version of the aspnet_isapi.dll
Introducing WCF WebHttp Services in .NET 4 - The .NET Endpoint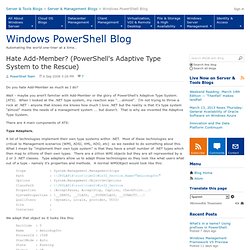 Hate Add-Member? (PowerShell's Adaptive Type System to the Rescue) - Windows PowerShell Blog
Do you hate Add-Member as much as I do? Wait - maybe you aren't familiar with Add-Member or the glory of PowerShell's Adaptive Type System. (ATS). When I looked at the .NET type system, my reaction was "....almost".
Tf Command-Line Utility Commands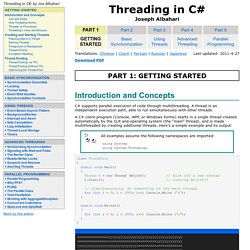 Threading in C# Joseph Albahari Last updated: 2011-4-27 Translations: Chinese | Czech | Persian | Russian