Sewing
MADE: TUTORIAL: NO-Sew Flowers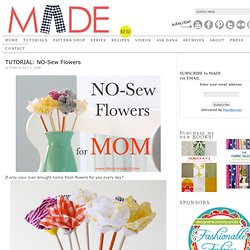 If only your man brought home fresh flowers for you every day? Well, show him a surprise and make your own NO-Sew flower bouquet!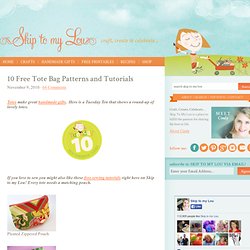 Totes make great handmade gifts. Here is a Tuesday Ten that shows a round-up of lovely totes. If you love to sew you might also like these free sewing tutorials right here on Skip to my Lou!
Hip To Piece Squares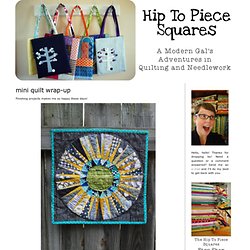 Earlier this week I had a request to make one of my patchwork journal covers that I sell in my Etsy shop to fit a standard spiral composition notebook.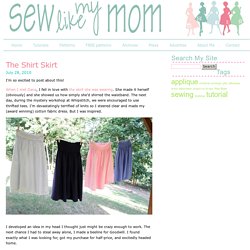 July 28, 2010 I'm so excited to post about this! When I met Dana, I fell in love with the skirt she was wearing.
Jessica of Wednesday Inc shows us how to make those gorgeous twine chandeliers from the inspiration shoot she shared with us this morning.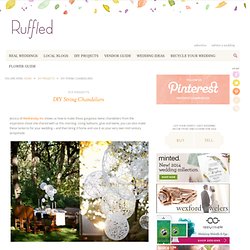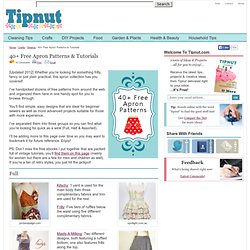 [Updated 2012] Whether you're looking for something frilly, fancy or just plain practical, this apron collection has you covered!
stitch & sknitch
Here are 10 terrific ways to make fabric containers, baskets and buckets. These fabric storage basket tutorials will get you organized in style!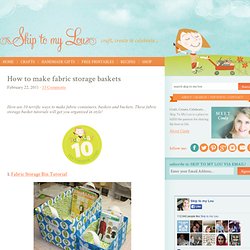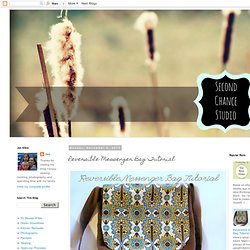 Here's what you will need: Main body -2 pieces of home dec weight fabric or corduroy measuring 14" x 12" (Fabric A) Main body-2 pieces of contrasting home dec weight fabric measuring 14" x 12" (Fabric B)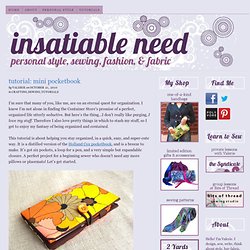 I'm sure that many of you, like me, are on an eternal quest for organization.
art by Zabet Stewart Letter from the Editrices
¡The AntiCraft!
Posted on October 7 by Melissa Goodwin · 51 Comments This post has been updated – broken links have been replaced with new awesome bag making tutorials. You can get even more bag tutorials in the follow-up post here.
The fabric fairy has recently blessed me with an unusual windfall: more ribbon, zippers, trim and other notions than I know what to do with.
just say no to boring cardigans — insatiable need