Words for things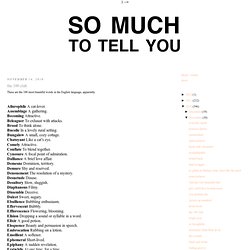 These are the 100 most beautiful words in the English language, apparently. Ailurophile A cat-lover. Assemblage A gathering. Becoming Attractive. Beleaguer To exhaust with attacks.
Slippery slope
In logic and critical thinking , a slippery slope is an informal fallacy . A slippery slope argument states that a relatively small first step leads to a chain of related events culminating in some significant effect, much like an object given a small push over the edge of a slope sliding all the way to the bottom. [ 1 ] The strength of such an argument depends on the warrant , i.e. whether or not one can demonstrate a process which leads to the significant effect. The fallacious sense of "slippery slope" is often used synonymously with continuum fallacy , in that it ignores the possibility of middle ground and assumes a discrete transition from category A to category B.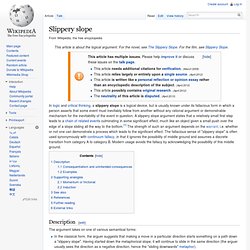 Shatner commas
Double bind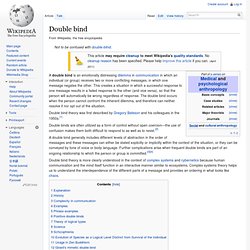 A double bind is an emotionally distressing dilemma in communication in which an individual (or group) receives two or more conflicting messages, in which one message negates the other.
"Scent of rain" redirects here. For the play by Mark Dunn, see Scent of Rain . For other uses, see Scent of Rain (disambiguation)