Live Ships Map - AIS - Vessel Traffic and Positions - AIS Marine Traffic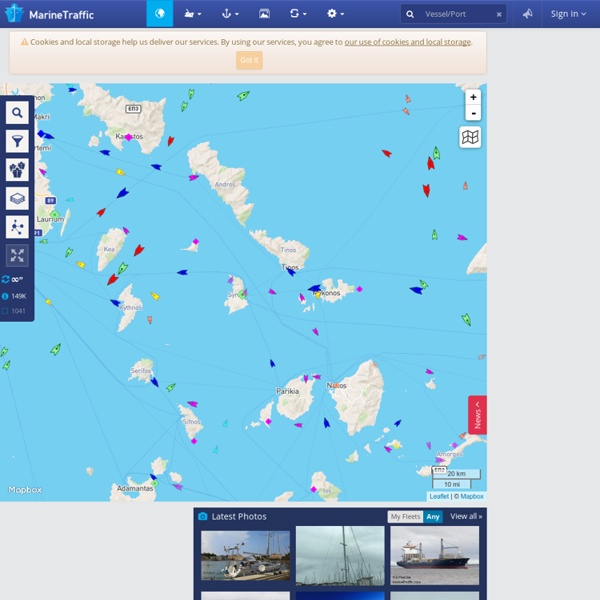 nbjons • chrisinwales • Schiff • kartat • Nature, Geographie
Decisions, Recommendations and other Instruments HAVING REGARD to Article 5a) of the Convention on the Organisation for Economic Co‑operation and Development of 14 December 1960; HAVING REGARD to the Decision of the Council of 30 March 1992 concerning the control of transfrontier movements of wastes destined for recovery operations C(92)39/FINAL, as amended, which establishes an operational control system for transboundary movements of wastes destined for recovery operations; NZSCo Passenger Ship Website - www.simplonpc.co.uk - Simplon Postcards Home - Recent Updates - Search - Copyright Information - Contact Simplon Liste seemännischer Fachwörter (N bis Z) Dies ist eine Liste speziell seemännischer Fachausdrücke (neben Soziolekten auch umgangssprachliche Ausdrücke) nebst Erläuterung, die an Bord von see- und binnen-gängigen Schiffen benutzt werden (siehe auch Portal:Schifffahrt; es enthält ein Verzeichnis von Artikeln zum Thema Schifffahrt). Signalflagge – N Winkeralphabet – N
Pikakartta Huomautus Ainakin seuraavat kohteet puuttuvat johtuen puutteista Maanmittauslaitoksen tiedostoissa: täytemaa (alue) rautatien sähköistyssymboli pitkospuut näkyvät tavallisina polkuina Vältä Firefoxin PDF-esikatselun käyttämistä, sillä se ei osaa näyttää tai tulostaa kaikkea aivan oikein. Lisäksi se on hidas ja saattaa jumittua varsinkin suuria paperikokoja käytettäessä.
hermetica WorldWind NASA Open Source Ce site francophone est consacré au Projet Open_Source WorldWind de la NASA. Il regroupe les principales fonctions du logiciel WorldWind et des outils associés, ainsi que des informations sur les systèmes de coordonnées géodésiques employés. Pour télécharger librement WorldWind et l'utiliser, consultez la page WorldWind et la page Aide WorldWind avant l'installation sur votre PC (sous Windows 2000, ou XP).
Organisation for Economic Co-operation and Development RUSSIA: Economy growing but further reforms needed 15 January 2014 The Russian Federation's economy is growing, but further reforms are needed to bolster future growth, improve the business climate and strengthen innovation, according to the latest Economic Survey of Russia. Jervis Bay images (NLA) Picture Australia has been absorbed into Trove. Liste seemännischer Fachwörter (A bis M) Dies ist eine Liste speziell seemännischer Fachausdrücke (neben Soziolekten auch umgangssprachliche Ausdrücke) nebst Erläuterung, die an Bord von see- und binnen-gängigen Schiffen benutzt werden (siehe auch Portal:Schifffahrt; es enthält ein Verzeichnis von Artikeln zum Thema Schifffahrt):
Top 25 Informative Maps That You'll Never Forget Population of Southeast Asia Compared to the Rest of the World Maps can be great guides for more than just finding routes for traveling. They often provide insight on the rest of the world. Taking a look at certain maps can be incredibly informative, especially when comparing the standing of countries in relation to one another.
Carte des phénomènes météorologiques extrêmes sur l'Europe Carte des phénomènes météorologiques extrêmes : Le but est de permettre à tous les Européens d'être avertis en cas de temps à risque Carte de l'Europe où les couleurs utilisées qualifient le niveau de danger et l'impact possible.
shipping • GE2 • londenstraat • manoliskk • Misc