NEXT WORLD - Intel Claytronics (Programmable Matter)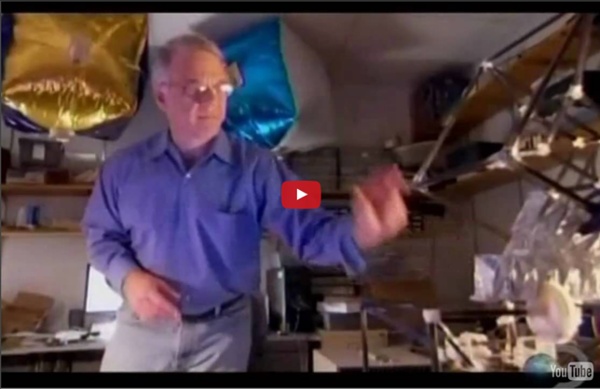 http://www.youtube.com/watch?v=XJEMfAg5l2w
Technology • Welcome to the Future • 11 • Long View • New Tech
10 Tech Concepts You Need to Know for 2010 1. Anthropomimetic Machines No matter how closely a robot resembles a human on the outside, if you crack it open, the jumble of wires is unlikely to bear much resemblance to our insides. A group of European researchers aims to bridge that gap--its robot prototype is anthropomimetic, meaning it mimics the human form. There's a skeleton made of thermoplastic polymer, actuators that correspond to each muscle and kiteline as tendons.
Can we change the future? A scientific view... I was reading this article from 1998 about quantum theory – I know it's pretty old…, but there was something about it that struck me! It's maybe also because I'm reading this book that contains a lot of prescience characteristics or just my open mind. So, I decided to put together all this scientific evidence with one scope – Can we change the future? Do we have an influence on our future?
Do the laundry they said - get a masters degree they said youll get a job they said Quickmeme Sponsor all your bases are belong to us 74 featured, 40401 upcoming 478 featured, 182484 upcoming 20 featured, 3474 upcoming 333 featured, 242786 upcoming Story of Change « The Story of Stuff Project Over the past several decades, many environmental and social change efforts have come to reflect the centrality of shopping in our culture, suggesting change can be made—or is even best made—through alterations in our individual consumption patterns. These efforts—buy Fair Trade or organic, use a reusable bag, screw in a CFL lightbulb—are a great place to start, but they are a terrible place to stop, ignoring the real source of our power: coming together as engaged citizens. In The Story of Change, released in July 2012, Annie Leonard argues that it's not bad shoppers who are putting our future at risk; it's bad policies and business practices.
Is This The Future of Touchscreen Tech? Day of Glass 2 Video Will Blow Your Mind Gorilla Glass manufacturer Corning has unveiled a follow-up YouTube video to its wildly successful "A Day Made of Glass," providing another look into what the future could be like with the growth of glass touchscreen interfaces, from innovative chalkboards and activity tables in classrooms to uses for it in hospitals. Corning released two versions of "A Day Made of Glass 2″ — one with a narrator and another, abbreviated version without commentary — the video follows the life of young Amy and her family as they go through their day using various products made of glass. Amy does classwork on a glass tablet, controls the temperature of the car from the backseat and even attends a field trip at the Redwood Forrest with an interactive signage that brings learning to life. Her teacher also works with students on interactive touchscreen activity tables. Corning expects these activity tables to be rolled out in the near future.
BerkeleyBionics Gives Paralyzed Woman Her Legs Back eLEGS is a unique exoskeleton for general consumers designed to allow wheelchair-bound folks to walk. The product, based on some early work at the Berkeley Robotics and Human Engineering lab. In this video, a nearly paralyzed young woman walks again after 18 years. Future Timeline | Technology | Singularity | 2020 | 2050 | 2100 | 2150 | 2200 | 21st century | 22nd century | 23rd century | Humanity | Predictions | Events Welcome to the future! Below, you will find a speculative timeline of future history. Part fact and part fiction, the timeline is based on detailed research that includes analysis of current trends, long-term environmental changes, advances in technology such as Moore's Law, future medical breakthroughs, the evolving geopolitical landscape and more. Where possible, references have been provided to support the predictions. We also have a blog covering the latest news and breakthroughs.
Sugarloaf Key Bat Tower The is an historic site in Monroe County , Florida , United States . It is located a mile northwest of U.S. 1 on Lower Sugarloaf Key at mile marker 17. On May 13, 1982, it was added to the U.S. What am I looking at? | Chromoscope Last updated: 5th July 2012 Nick Risinger, skysurvey.org Took 1026ms to load. Gamma rayX-rayVisibleHydrogen αNear-InfraredFar-InfraredMicrowaveRadio Bento Laptop Tablet Hybrid by René Woo-Ram Lee Bento Box Kinda Like Voltron Bento is quite an exceptional and forward thinking concept by René Woo-Ram Lee. It's quite a plausible scenario that most of use/own a tablet, a PC, external hard drives and a smartphone.
London Gets First Electrified Roads That Charge EV's Wirelessly It's no secret that toxic, heavy, and expensive batteries are the Achilles' heel of electric vehicles. But that's all about to change. Just yesterday we were talking about a super-lightweight car that draws its power from the road itself , but today we discover that it's not just a concept.
World Future Society | Tomorrow is built today. Yul Anderson is founder and president of Yul Anderson Consulting, he is also working with African leaders, historians, and the U.S. Census Department to develop economic indicators for African American and African Future economic and social development. Miami, Florida, USA. Gilbert Raiford is a university professor, mental health consultant, and expert on social issues affecting African Americans. Miami, Florida, USA. Lesley Gist is a high school teacher, historian, and author.
Computer • Youtube • Sci/Tech • Future