NEXT WORLD - Intel Claytronics (Programmable Matter) - YouTube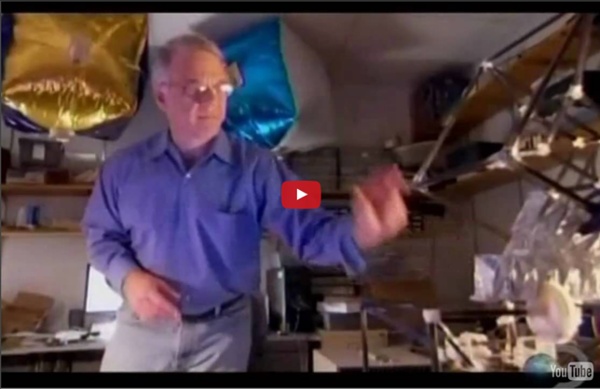 http://www.youtube.com/watch?v=XJEMfAg5l2w
Technology • Welcome to the Future • New Tech • Computer • Youtube
We Feel Fine / by Jonathan Harris and Sep Kamvar Can we change the future? A scientific view... I was reading this article from 1998 about quantum theory – I know it's pretty old…, but there was something about it that struck me! It's maybe also because I'm reading this book that contains a lot of prescience characteristics or just my open mind. So, I decided to put together all this scientific evidence with one scope – Can we change the future? Do we have an influence on our future?
Is This The Future of Touchscreen Tech? Day of Glass 2 Video Will Blow Your Mind Gorilla Glass manufacturer Corning has unveiled a follow-up YouTube video to its wildly successful "A Day Made of Glass," providing another look into what the future could be like with the growth of glass touchscreen interfaces, from innovative chalkboards and activity tables in classrooms to uses for it in hospitals. Corning released two versions of "A Day Made of Glass 2″ — one with a narrator and another, abbreviated version without commentary — the video follows the life of young Amy and her family as they go through their day using various products made of glass. Amy does classwork on a glass tablet, controls the temperature of the car from the backseat and even attends a field trip at the Redwood Forrest with an interactive signage that brings learning to life. Her teacher also works with students on interactive touchscreen activity tables. Corning expects these activity tables to be rolled out in the near future.
How to Create a Color Palette for Your Website A color palette is the set of colors used in the design and creation of the website. These colors should be chosen carefully because they will not only determine the overall look of your site, but they will help define your brand as well. Most color palettes consist of between two and four colors, not including basic colors such as black and white. If you already have a logo or corporate design, then you may already have a good idea of the colors you wish to include in your website. First, choose a primary color. If you already have a logo, choose the main color of that logo.
10 Tech Concepts You Need to Know for 2010 1. Future Timeline | Technology | Singularity | 2020 | 2050 | 2100 | 2150 | 2200 | 21st century | 22nd century | 23rd century | Humanity | Predictions | Events Welcome to the future! Bento Laptop Tablet Hybrid by René Woo-Ram Lee Bento Box Kinda Like Voltron Bento is quite an exceptional and forward thinking concept by René Woo-Ram Lee. It's quite a plausible scenario that most of use/own a tablet, a PC, external hard drives and a smartphone. How to Report Bugs Effectively by Simon Tatham, professional and free-software programmer [ English | Português | 简体中文 | Česky | Dansk | Deutsch | Español | Français | Magyar | Italiano | 日本語 | Nederlands | Polski | Русский | 繁體中文 ] Introduction
BerkeleyBionics Gives Paralyzed Woman Her Legs Back eLEGS is a unique exoskeleton for general consumers designed to allow wheelchair-bound folks to walk. The product, based on some early work at the Berkeley Robotics and Human Engineering lab. In this video, a nearly paralyzed young woman walks again after 18 years.
World Future Society | Tomorrow is built today. Yul Anderson is founder and president of Yul Anderson Consulting, he is also working with African leaders, historians, and the U.S. Census Department to develop economic indicators for African American and African Future economic and social development. 8 Ways Magnetic Levitation Could Shape the Future - How Maglev Technology Works For years, NASA has been researching the possibility of using the high speeds of maglev transportation to fling spacecraft into low Earth orbit. "It would really open up space to human exploration and commercialization," Powell says. "It's something we can't do now because it's too expensive." Powell and his colleagues have proposed two generations of space launching technology. The first is a cargo-only launch track that could be built into a mountainside to reach a height of 20,000 feet. Magnets could allow a spacecraft traveling along the track to reach speeds around 18,000 miles per hour—enough to fly into space.
Turn Your Old Router into a Range-Boosting Wi-Fi Repeater
Future