Activities - Picture Book Maker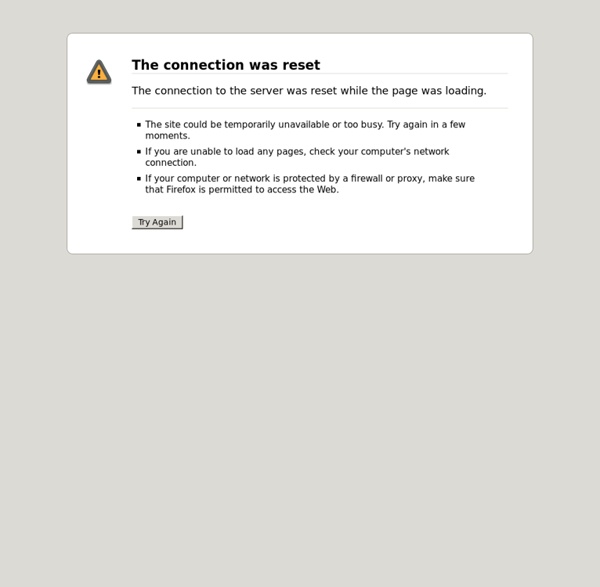 http://www.culturestreet.org.uk/activities/picturebookmaker/
Digital book creation • Outils • EBOOKS • e-book • Ressources en français
Sourcefabric "I was looking for a way to give our authors a simple, powerful way to edit and create books and Booktype is it! " Alessandro De Giorgi Youcanprint.it "Booktype is becoming the ideal platform for open publishing. With the booksprint methodology, Booktype enabled us generate the Spending Data Handbook in a few days, while remaining open to feedback and development."
Projet BD… Pour cette dernière période, plutôt que de me lancer dans l'étude d'une oeuvre avec mes CE2, j'ai décidé de leur faire étudier un genre littéraire qui m'est cher : la bande dessinée. En période 4, nous avions étudié le roman policier « Les doigts rouges » (un classique) de Marc Villard. J'ai donc proposé à mes élèves d'en faire une version BD. sigil - The EPUB Editor Project code moved to Github The source code for Sigil is no longer being managed on Google Code. It is now available on GitHub and can be accessed at . Sigil is a multi-platform EPUB ebook with the following features: flessibile pageflip quadro per la pubblicazione digitale - MegaZine3 MegaZine3 recreates the look and feel of actual books or magazines on the screen. And much more... all kind of multimedia content like video and audio and interactive forms, games and quiz are supported. MegaZine3 offers unique flexibility, openness and power. A result of the Plugin concept, a csutomizable user interface (GUI) and easy configruation with files in standard XML format. Version 2.1 (current version)
3 outils pour créer des bandes dessinées pour la classe. Ludique, artistique, interactif, motivant…Proposer à ces élèves de s'exprimer à travers la création d'une bande dessinée permet d'utiliser un bon moyen pour obtenir investissement et dynamique dans un groupe classe. Mon récent article sur Pixton m'a valu un volumineux courrier dont je vous remercie. Votre intérêt m'a incité à chercher d'autres solutions en ligne pour créer facilement des bandes dessinées. How to self-publish an ebook | Fully Equipped A while back I wrote a column titled "Self-publishing: 25 things you need to know," which was mostly about how to create and sell your own paper book. After folks asked me to do something similar for e-books, I created this article, which has now been updated a few times. I begin with one caveat: The whole e-book market is rapidly evolving, and a lot of self-publishing companies are offering e-book deals bundled into their print book publishing packages, which makes them harder to break out and evaluate. It's all quite complicated, and in an effort to sort through the confusion, I've decided to offer a few basic tips and present what I think are some of the best options out there for creating an e-book quickly and easily.
Educational Technology and Mobile Learning: Witty Comics A Learning Cartoon Tool Witty Comics is a cool website. It allows its users to create two characters dialogues. This is a great learning tool for students. They love cartoons and comics and are much more inclined to learn via dialogues and interactive play roles. Teachers can use Witty Comics to create dialogues underlining the target structures they want to teach and let students act them out. Students can on their part use Witty Comics to create thier own dialogues and rehearse them in front of their peers. eLAIX Warning This product has not had a release in over 1 year and may no longer be maintained. eLAIX converts your Writer documents into ILIAS learning modules and ebooks (ePUB 3). Project Description The eLAIX-Extension for Writer generates ebooks (ePUB 3) and ILIAS learning modules from a Writer document.
Tutti editori? Noi ci siamo di Roberto Maragliano "Il digitale è un detonatore che sta cambiando tutte le regole di accesso, produzione e distribuzione dei contenuti. Da un lato termini di marketing (come brand e content marketing) cominciano a descrivere la semplice realtà della presenza in rete. Esserci, semplicemente esserci (da blogger, azienda, giornalista o editore, persino da scrittore), significa tenerne conto. E forse non è più nemmeno marketing, ma semplice routine di rete, una logica di equilibri di un ecosistema che sta caratterizzando il nostro rapporto con informazione e conoscenza. Dall'altro, «esserci attraverso i contenuti» obbliga tutti (dall'individuo all'organizzazione) a ragionare da editori e a entrare nel grande gioco della conquista di un po' di attenzione." Sites sur l'apprentissage du français au primaire Question de France Leclerc, Service local du RÉCIT, CS de la Rivière-du-Nord Quels sites éducatifs suggérez-vous pour améliorer les connaissances d'un élève en français au primaire et faire des exercices? Réponses :- Éric Letendre, Service local du RÉCIT, CS de l'Or-et-des-Bois
Education Program - Free Digital Storytelling Software for Educators #1 Rated photo book service by TopTenReviews Mixbook is an easy and fun way to engage students, parents—and build school spirit. With Mixbook, there are no contracts, no commitments, and no fees to create and share a project among students, faculty, and parents online. With a community of over 5 million, Mixbook is the most trusted and secure site of its kind. Here are a few ways educators have used Mixbook:
web 2.0 • heyebooks