AOL Lifestream : Login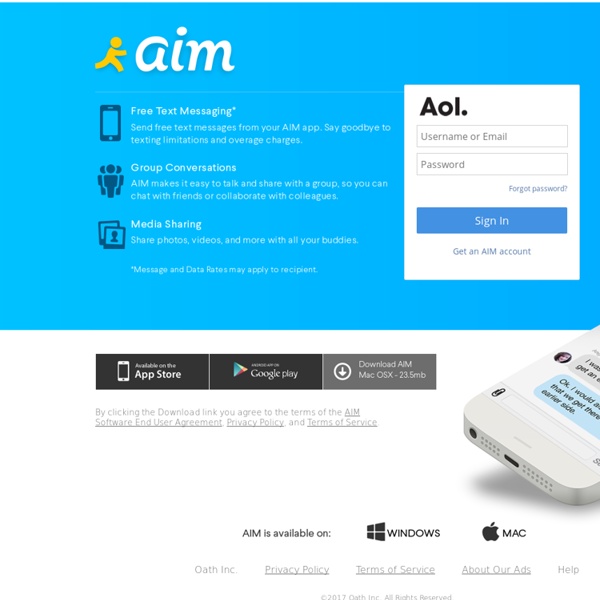 Knitting • machine-knitting • Daily Life • written 1 • hubs sociaux
Slipper Sox Materials: Welcome to Knitters Edge Roman Social Class and Public Display Social Classes in the Late Republic Rome was a highly hierarchial and class-conscious society, but there was the possibility of mobility between most classes (indicated in the diagram above by dotted lines) because by the second century BCE class was no longer determined solely by birth. Myths, Folktales, and Fairy Tales Home W elcome to the Myths, Folktales and Fairy Tales Internet project. Yoono STAY CONNECTED Connect to Twitter, Facebook, Youtube, Foursquare and more... in one place STATUS SYNC Update your status across all your services at once EASY SHARING Share links, images & videos across all your networks YOONO EVERYWHERE Available for Windows, Mac and Linux. Supported Services
Lisa's Knit Hat The sample hat was knit on size 8 needles with TLC yarn, but any worsted weight yarn is fine. Worsted weight yarn. System in Machine Knitting by Gudde Fog This book is now on Wikibooks Preface Ancient Roman Medicine EtruscansAncient RomeMedieval RomeRenaissanceBaroqueModern Rome Unitechnology If you want to write well, read. Just as a novice musician's range can be expanded by listening to the works of the world's great musicians, so can an aspiring writer benefit by studying the great works of English literature.
Social Media Monitoring Social Media Monitoring Comprehensive real-time monitoring dashboard to collect all relevant online conversations to gain insights with detailed metrics and intuitive graphics. By special request, Beading Made Easy! As promised, here's the scoop on beaded knitting, crochet style. I much prefer this method because it saves me from having to string hundreds of beads onto my yarn, a pretty onerous task if ya ask me! Plus it saves wear and tear on the yarn since you don't have to slide all those beads along the length of the yarn as you do with the knitted on method.
Knitting Any Way for  Fiber Tips, Tools and Accessories Where Knitting Is Good...any time.. any where....any hands...any fiber....any yarn... any machine...any needles...for the body and the spirit.... Knitting Any Way is devoted to options and possibilities...I feel like there is not a "one right way" to enjoy the fiber arts and so endeavor to provide ideas and tools for explorations in spinning and hand-knitting machines, as well as patterns written in a style to afford a customizable fit, hence the name, Knitting, Any Way. Gateway to Pompeii, companion site for A.D.62: Pompeii, a novel Visit the web pages below to see illustrations from ancient works of art that inspired the descriptions of people and places in the novel. Other sites include an interactive map of Pompeii, travel information, and information about replicas of ancient artifacts.
FRET - Free Resources for English Teaching From Shakespeare to Steinbeck, from Medieval literature to the present day: if you're looking for lesson plans on poetry or prose, our collection of free English resources covers a wide area of literature and language.
Software_social 1 • Ancient Rome • rome • powered 1 • bark • communauté • nativeamerican • Schnauzer • Social Aggregators • Dog • visual-arts 1 • othello • disasters 2 • coverart • Space • Geography • written 2 • sites 1 • Registry_Tools • Photoshop • tools 1 • musica • family-scott • 20080406CSFH • Social Media Managing • apicius • corset • preaching • openid • pilgrim