AOL Lifestream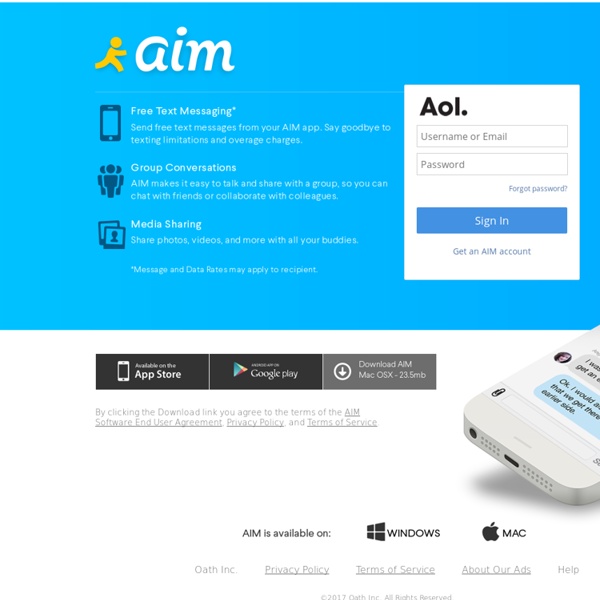 StoryTelling • Knitting • written 1 • Daily Life • machine-knitting
Visual Thinking Evolution A mind map is a diagram used to represent words, ideas, tasks, or other items linked to and arranged around a central key word or idea. Especially in British English, the terms spidergram and spidergraph are more common,[1] but they can cause confusion with the term spider diagram used in mathematics and logic. Mind maps are used to generate, visualize, structure, and classify ideas, and as an aid to studying and organizing information, solving problems, making decisions, and writing.
By special request, Beading Made Easy! As promised, here's the scoop on beaded knitting, crochet style. I much prefer this method because it saves me from having to string hundreds of beads onto my yarn, a pretty onerous task if ya ask me! Plus it saves wear and tear on the yarn since you don't have to slide all those beads along the length of the yarn as you do with the knitted on method. Myths, Folktales, and Fairy Tales Home Welcome to the Myths, Folktales and Fairy Tales Internet project. We've compiled contributions from many authors to create this rich resource for learning about and writing in these genres. During the project, we will have several authors live online to discuss their work in these genres and to answer questions from young writers working on creating their own. When we read these traditional stories from around the world, we find that the things we value most highly, fear most deeply, and hope for most ardently are valued, feared and hoped for by all people. Still, while the same yearnings are expressed, each culture has a unique response made richer by details from its society and the local ecology.
Roman Social Class and Public Display Social Classes in the Late Republic Rome was a highly hierarchial and class-conscious society, but there was the possibility of mobility between most classes (indicated in the diagram above by dotted lines) because by the second century BCE class was no longer determined solely by birth. The classes described below superseded the old patrician/plebeian distinction, though certain elements of dress and religious positions and rituals were still reserved for patricians. There was a large gulf between the wealthy upper classes (the senatorial and equestrian classes, shown on the pediment of the temple above), and the poorer lower classes, though it was still possible—although quite difficult—to move upwards by acquiring sufficient wealth. Upper Classes Senatorial class (senatores): The basis for this class was political.
System in Machine Knitting by Gudde Fog This book is now on Wikibooks Preface A story have staying power I assume that the Sept. 11 attacks will have an effect on people for decades to come. I often associate this effect with the assassination of JFK, another story that keeps evolving. And now, once again, on the 100th anniversary of its sinking, the Titanic is a story of interest. The ship may still sit on the bottom of the Atlantic, but fascination with it is all around us.
Adult/Teen Sewn Polar Fleece Hat Pattern by Gail Bable, copyright Dec. 2002 Be sure to use very stretchy polar fleece! Draw out your pattern adding a piece to the bottom that is 7 " x 4 1/2" . This will make the hat a full 4 1/2" x 12. Do add extra fabric to the bottom if you want the hat to roll up (another 2" making the hat 4 1/2" x 14"). Cut out two piece of polar fleece, stretch of the fabric going across the width.
FRET - Free Resources for English Teaching From Shakespeare to Steinbeck, from Medieval literature to the present day: if you're looking for lesson plans on poetry or prose, our collection of free English resources covers a wide area of literature and language. Have a look at our most recent collection, featuring resources to help with GCSE and A-level revision, teaching Shakespeare or browse through all the TES English collections. Alternatively, you can search for lesson plans, activities and worksheets. @tesenglish Teaching Shakespeare
The Roman Gladiator: The Rock Star of the Roman Empire A gladiator was a professional fighter who fought other gladiators and even animals in amphitheaters around the Roman Republic and Roman Empire. Gladiators fought for over 600 years of Rome's history, evolving from modest ceremonial combats into grand entertainment spectaculars, filled with violence and gore. These battles, often fought to a bloody death, were adored by the Roman citizens, as were the gladiators themselves. The word gladiator comes from the Latin gladiatores, or "swordsmen", taken from the Latin word gladius, which was a short sword used by the legionaries. Gladiators were by no means as high ranking on the Roman status ladder as a soldier, but they were nonetheless regarded highly in Roman society.
Welcome to Knitters Edge Characteristics of a 'good story' I get this question a lot these days: What makes a story a story? Every time I think I know the answer, someone changes the question. Can you really tell stories in newspapers? Is there a place for storytelling in blogs and on websites? Simple Baby Booties Simple Booties By Marilyn Stevens Supplies Sport or baby weight yarn Size 2 or 3 needles
Advertising on Thinkquest As of July 1, 2013 ThinkQuest has been discontinued. We would like to thank everyone for being a part of the ThinkQuest global community: Students - For your limitless creativity and innovation, which inspires us all. Teachers - For your passion in guiding students on their quest. Partners - For your unwavering support and evangelism. Ancient Roman Medicine EtruscansAncient RomeMedieval RomeRenaissanceBaroqueModern Rome Ancient Roman medicine was in many ways a development of what they learned from the Greeks and then applied in exasperated situations such as continuous war or gladiatorial shows. The wealth of Rome was such that it created medical situations and needs which required the best techniques and knowledge of the time: the wealth of the rich created a demand for cosmetic surgery. Large cities with high concentrations of population regularly created situations of fire or plague of various sorts and this brought a need for public health strategies, even if only rudimentary.
ALT-_PROCESSES • hubs sociaux • rome • Software_social 1 • Ancient Rome • music 1 • powered 1 • En las Redes Sociales • bark • communauté • nativeamerican • Schnauzer • disasters 2 • visual-arts 1 • knit_tools • clothing 4 • Social Aggregators • Dog • odd 2 • interest 1 • golf • coverart • Registry_Tools • DARKROOM_DAYS • social • tools 1 • pinkfloyd • gender • written 2 • 2Investigate