Postvak IN - johan.hessels - Gmail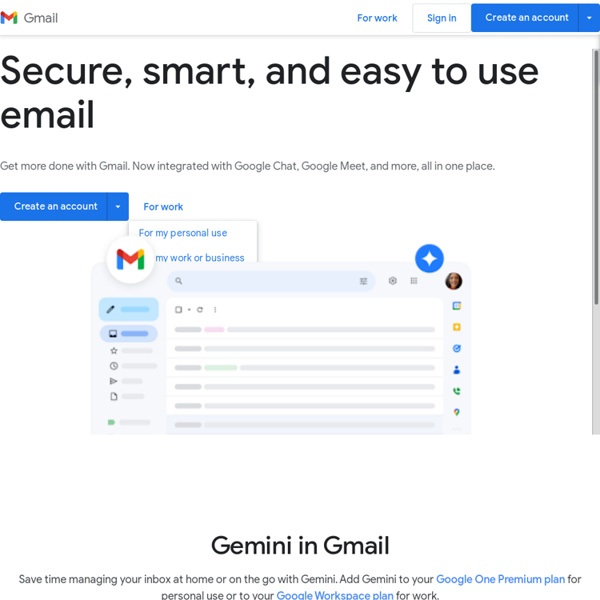 https://mail.google.com/mail/u/0/?tab=wm#inbox
Mind Maps/Thinking Maps/Graphic Organizers • Alternative Media • Musique électronique / Sound art • cool shit • Geek
Pricing ConceptDraw Maintenance Assurance P1 may be added to any product. This includes priority Technical Support on any tickets submitted to the Help Desk. No-charge upgrade to the next paid version of your product. Maintenance Assurance is not time limited. Russia denies delivery of helicopters to Syria | News | DW.DE | 15.06 Responding to claims earlier this week by US Secretary of State Hillary Clinton that Russia was delivering attack helicopters to Syria, Russia's foreign ministry said in an online statement Friday that no new deliveries were taking place. "There are no new deliveries of Russian military helicopters to Syria. All arms industry cooperation with Syria is limited to a transfer of defensive arms," the ministry said on its website. "Regarding helicopters, there were previously planned repairs of military equipment delivered to Syria many years ago."
film and curator label - 31/05/13 - 20:30 Human Frames Live 02: Hauschka v Mono no aware & Desire [Amsterdam] We are pleased to announce the second installment of the collaboration between Lowave and |Cine|Sonic| which combines two thematic parts of our project Human Frames with the music of Hauschka. This live screening will present a selection of video art from the Human Frames collection. Mono no aware presents contemporary works that evoke the Japanese concept of mono no aware the 'pathos of things' and focus on beauty and humanity. The works from the Desire collection provide points of entry to understanding desire, love, passion and their sublimation.
Abandoned Stations entire stations entire levels platforms The Incredible Machine (series) Screenshot from The Incredible Machine Version 3.0 The Incredible Machine (aka TIM) is a series of computer games that were originally designed and coded by Kevin Ryan and produced by Jeff Tunnell, the now-defunct Jeff Tunnell Productions, and published by Dynamix; the 1993 through 1995 versions had the same development team, but the later 2000–2001 titles had different designers. All versions were published by Sierra Entertainment. The entire series and intellectual property was acquired by Jeff Tunnell-founded PushButton Labs in October 2009.[1]
How Design Thinking Could Help Solve the Skills Gap | Education on GOOD This story is the final in a six part editorial series exploring the balance between student learning and job skills. We're asking leaders and thinkers in education and technology fields: Can America educate its way out of the skills gap? This series is brought to you by GOOD, with support from Apollo Group. Learn more about our efforts to bridge the skills gap at Coding for GOOD. Get over it, haters – apps really are the future, says Wired publisher There has been a growing revolt in the publishing community against the idea that iPhone and iPad apps are the best route to digital dollars. The Financial Times shuttered its apps this month, while a popular essay by another publisher lamented that apps were a "collective delusion" and an expensive failure. That's bunk, according to Wired publisher Howard Mittman, who said in a recent interview that apps have proven "incredibly profitable" and touts the publication's 165,000 tablet subscribers (65,000 of these are pure-digital subs). Mittman adds that Wired readers also spend a significant amount of time with the tablet version and that he "missed the memo" about the failure of apps. So what's going on? Is there something special about Wired, or have other publishers simply failed to execute correctly?
VIELSPAß VIELSPAß is an electronic music label created in 2012 and based in Rennes, France. We're bringing together all the elements that make the artworld and life so exciting : crossing the fields of new projects by young local artists we know and love alongside the discovery of new electronic music producers under the radar of our local partymakers friends. Our aim is to present, through parties and releases, a new atmosphere that reflects the creativity of the art we're featuring at DMA. We think this exciting project, and unique approach of being both a Visual art and music label project, will be a welcome alternative to what has become accepted as the clubbing or as the art experience. Packages & Booking : Global event : Exhibition + V-performance + Party Contact : Nicolas Prioux info@vielspass.fr +33(0)610031052 Musical direction : DJ Booking + Musical edition Contact : Luke VW lukevw@vielspass.fr
Demon core The demon core was used in the first atomic bomb test to be conducted after World War II, five weeks after the second fatal accident. It performed normally and with the same explosive yield as the next core used in this set of two tests. Manufacturing and early history[edit] The third core, like the second core dropped on Nagasaki, consisted of three parts: the two hemispheres and a ring, designed to keep neutron flux from "jetting" out of the joined surface between the hemispheres during implosion.[1][2] The refined plutonium was shipped from the Hanford Site in Washington state to Los Alamos; an inventory document dated August 30 shows Los Alamos had expended "HS-1, 2, 3, 4; R-1" (the components of Trinity and Fat Man) and had in it's possession "HS-5, 6; R-2", finished and in the hands of quality control.
How To Bypass Firefox 4.0 Beta's Incompatible Add-on Error and Install Extensions Anyway The latest Firefox Beta is rather awesome, with tabs on top, and a new menu that looks like an awful lot like Opera. It's all very slick, until you try and install your favorite extensions that haven't updated yet. Here's how to force them to work. Here's the error message we're talking about: Side note: want to test the new beta out for yourself?
Graphic Organizer Worksheets Advertisement. EnchantedLearning.com is a user-supported site. As a bonus, site members have access to a banner-ad-free version of the site, with print-friendly pages.Click here to learn more. (Already a member? Click here.) Graphic Organizers Hao Hao Report | The best China news and blog posts as chosen by you Looks like you got a 404 error, which means either the URL you are trying to access was entered incorrectly or no longer exists. It happens to the best of us. The good news is there's a big search bar just to the right of this message. You can also use the navigation above to quickly jump to the topic area for the page you were looking for.
mosesaaron • xxvera • taffyruffles • Stuff • brycefreshwater • Wayfinding design • Social Media • Bikes • dag1030 • jeancassiendiatta • Tech shit • Special • human777 • Movies & TV • axelacosta • Favourite Websites • yummy • LA TRISTESSE DU ROI (arts visuels : peinture_art moderne) • Capes Alex • fathial • drisslaroussi • grandiosas • desmondlocke • bigjoe419 • Syndic • Salud y Bienestar personal • Site travail collaboratif • tommythedinosaur • igoriukhnin • jcmeriau