Gmail: E-mail do Google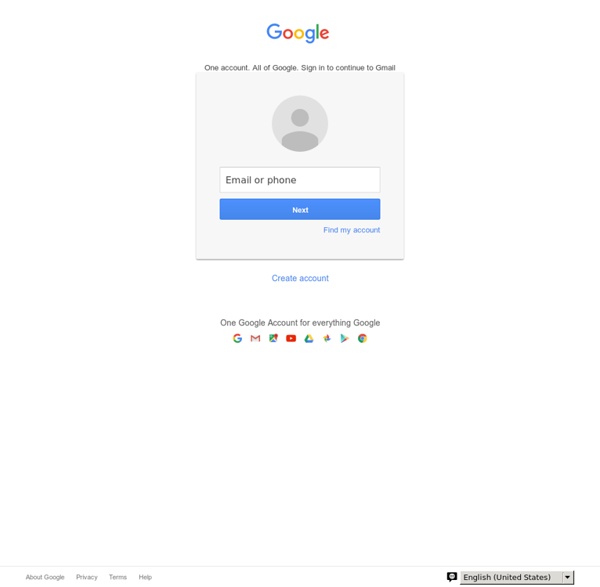 https://accounts.google.com/ServiceLogin?service=mail&passive=true&rm=false&continue=https://mail.google.com/mail/?shva%3D1&ss=1&scc=1&ltmpl=default&ltmplcache=2#inbox
Backgrounds para Blogues • PearlSyema • thegame166 • Comunications • rogerfest
BLOGando n@ Escola A Turquia é banhada por vários mares: a sul pelo Mediterrâneo, a norte pelo Mar Negro, a oeste pelo Mar Egeu e entre estes dois, um mar interior, o Mar de Mármara. Um passeio de barco impunha-se. As mesquitas existem em elevado número por toda a Turquia.Maiores, menores, mais ou menos opulentas, fazem ouvir as preces dos seus frequentadores até no exterior e por diversas vezes ao longo de um dia. É frequente que os sons difundidos por uma mesquita se misturem em plena rua com os de outra, numa confusão sonora inigualável. A experiência gastronómica também merece ser lembrada e referida. Visual Basic 2008 / 2010 Tutorials Strings Combining 2 or more strings Insert a string Remove a string Retrieve a string Create a repeated string
Full Software Downloads - Download For All Naked Economics: Undressing the Dismal Science by Charles Wheelan and Burton G. Malkiel English | ISBN: 0393337642 | 2010 | 354 pages | EPUB + MOBI | 0,3 + 0,5 MB Economics has often been an orphan in the world of college electives largely ignored, rarely enjoyed, and almost instantly forgotten by undergraduates. In his new book, Wheelan, a Chicago-based correspondent for the Economist, has decided to shake the dust off economics, making the case that it is not just an arcane academic science but a practical set of tools.
IDriveSync Blog Themes ~ complete alpha list Below is a selection of my original Designer Blog Themes created for use on any Blogger blog. Click on a title or corresponding image to view all of the elements included with each theme. All of my themes are created for use with the Picture Window or Minima templates.If you need help understanding the difference between Designer Themes and Blogger's templates you can read over my helpful guide: Understanding Basic Blog Design Concepts Please note ~ I am in the process of updating my themes to include new background sizes and a larger selection of sidebar tags.
What is a cronjob and how do I use it? - Powered by Kayako Resolve Help Desk Software The cron daemon is a long running process that executes commands at specific dates and times. To schedule one-time only tasks with cron, use at or batch. For commands that need to be executed repeatedly (e.g. hourly, daily or weekly), use crontab, which has the following options: The crontab command creates a crontab file containing commands and how often cron should execute them. Each entry in a crontab file consists of six fields, specified in the following order: minute(s) hour(s) day(s) month(s) weekday(s) command(s)
GameModing.com - Farming simulator 2011 mods, Ski Region Simulator 2012 mods, Euro truck simulator mods, Euro truck simulator 2 mods, German truck simulator mods, Minecraft mods. Farming simulator 2013 mods Euro truck simulator 2 mods FARMING simulator 2013 mods EURO truck simulator 2 mods EURO truck simulator mods
Google Maps *Cute 'n' Cool* Backgrounds (Click the image > view image > save image as > upload image) I´m going to provide the backgrounds new way for now on. Instead of the print screen of the background, I will post the background image itself. Free SMTP Mail Server for Your Web Application. How to configure free SMTP mail server to your web project with Gmail account. I had implemented at 9lessons labs to sending email notifications using my gmail account. I did this with support of postageapp.com - the easier way to send email from web applications. It is simple and very easy to configure so use it and add email support to your web application. Eg:labs.9lessons.info - Email notifications forgot password, comments and connecting friend. First you have to create account at postageapp.com.
Farming Simulator 2011 and 2009 Mods - This Website is about newest Farming Simulator Mods. Description: This script (analog AutoCombine) allows you to run the tractor on a circle on autopilot. In management, you can change the width of capture. Automatically installed on all tractors. Control keys can all be different depending on the set of scripts and mods. Changes in version 1.31: Bug fixes, improved maneuverability, added reverse movement.
email • lucasimonelli • fetusprime • emdimatteo • Liittymiset • palvino • Bookmarks • erikossss • Correus i bancs • suvari • nick5695ez • mail