Ogłoszenia - Sprzedam, kupię na Tablica.pl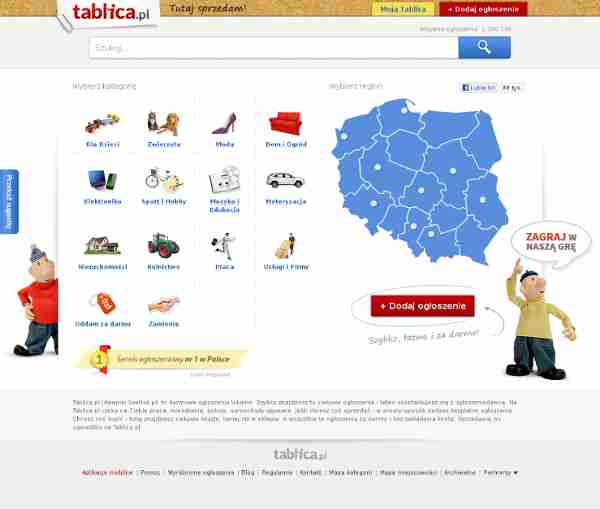 Ciekawe strony internetowe! • radekkaka1 • iluzja • celinkalisowska
Natus Vincere // Na`Vi официальный вебсайт - Counter-Strike, DotA, Dota2, StarCraft 2, FIFA For many this Thursday morning will begin with study or work, but this day will be remembered for the beginning of the grandiose season 9 StarLadder finals. It's called grandiose for a reason, because for the first time of all seasons, the CyberArena in Kiev brought not only Europe's best Dota 2 teams, but also added Asia and the USA to the list. All the teams will play for 4 awesome days for a total prize pool of more than 210 000$. Aktualności Załóż konto za darmo Chcesz grać w najnowsze gry bez wydawania kasy? Masz gry w które już nie grasz i tylko zbierają kurz? Załóż konto i zacznij grać w nowe gry dzięki GameTrade.pl! lub wypełnij formularz Grammar Checker - Easily Correct All Grammar Errors - It's Free! Corrección gramatical con el software Ginger ¡Su corrección gramatical es importante! Tanto en el mundo en línea como fuera de internet, es importante escribir sin cometer errores gramaticales tontos, errores de sintaxis en inglés o errores de puntuación.
Ludzie z piekła rodem Chciałabym wyjaśnić, dlaczego byłam skłonna uwierzyć dziewczynie, która opisała historię http://piekielni.pl/59278 Teraz wygląda na to, że ktoś się podszył pod autorkę opisując nieściśle jej prywatne życie, co jest rzeczą wstrętną. Nie będę wnikać, nie o tym chciałam napisać. Dwie sytuacje pogotowia, jedna oddziałowa. Wszystkie trzy z ostatnich trzech lat. Pierwsza karetkowa. Córa dostała napadu padaczki. Darmowe ogłoszenia drobne na Gumtree Mazowieckie / Warszawa Od maja wolne miejsce w pokoju w mieszkaniu studenckim dla dziewczyny. W pokoju mieszka już studentka, w drugim pokoju dwie. Mieszkanie o wysokim standardzie w nowym budownictwie, rozkładowe, 2 pokojowe, w pełni umeblowane. Skyfall (2012 Napisy Jakość: Wysoka Dodaj do... Statement of Faith - Hope For The Heart You are here: Home / About / Statement of Faith What We Believe The Bible We believe that God inspired all the words of the Bible (2 Timothy 3:16), the 66 books of the Old and New Testaments, in order to give every person His authoritative revelation wholly and without error of any kind in the original writings (Proverbs 30:5). God We believe in one God (1 Timothy 2:5) eternally existing (Psalm 90:2) in three persons: Father, Son and Holy Spirit (Matthew 28:19), each of whom possesses equally all the attributes of deity and the characteristics of personality.
Demotywatory tekstowe. Śmieszne historie z życia wzięte. Yet Another Fucked Up Day Gifowisko.pl - Masz film? Zrób gifa!