Kit and Shelf
Think.com, Oracle Education Foundation, Projects | Competition | DesignShare Home. Constructing Learning, Constructing Learning Spaces Randall Fielding and Kevin Bartlett recently conducted a well-attended workshop at the AAIE 48th ANNUAL CONFERENCE in Boston, and they will be continuing this dialogue at the Total School Conference in Belgium April 5th and 6th, where the Common Ground Collaborative will launch.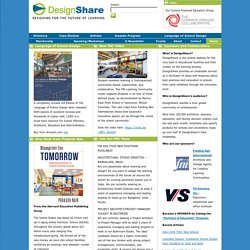 In their three-hour workshop, discover how learning and learning spaces are dependent on each other for success; learning today should focus less on standardized, rigid content and more on how students learn rather than what. This shift impacts learning spaces, since the one-way delivery from a teacher takes a back seat to other methods. Weblibrary - Freemedia. The Gallery of Teaching and Learning - Home. Educational Search Tool | Front Door. NetTrekker Details Featuring high quality, standards-aligned digital resources to address different learning styles and academic needs in all K-12 grade levels and subject areas.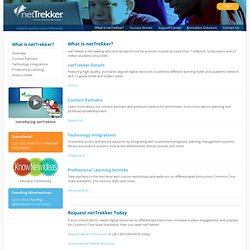 Find It! Content Partners Learn more about our content partners and premium options for enrichment, instruction, lesson planning and professional development. Online Interactive ELearning Teaching Resources. Here's How to Add Personality to Your E-Learning Courses » The R. In a previous post, I shared some free handwritten fonts.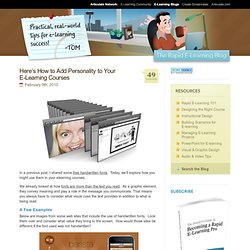 Today, we'll explore how you might use them in your elearning courses. We already looked at how fonts are more than the text you read. As a graphic element, they convey meaning and play a role in the message you communicate.
---