Kit and Shelf
DesignShare Home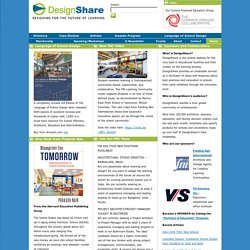 Technology's Influence on Today's Educational Spaces By Adele Willson, AIA, LEED AP & Jennifer Cordes, AIA, LEED AP Learning spaces now, more than ever, are being designed to help with communication and information sharing. From tablets used to asking kids to "raise their hands" virtually, to viewing a lecture via Skype or FaceTime, the traditional four walls and a chalkboard are transforming rapidly.
Weblibrary - Freemedia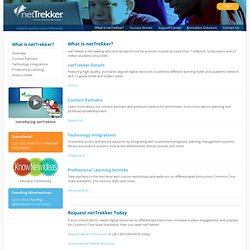 netTrekker Details Featuring high quality, standards-aligned digital resources to address different learning styles and academic needs in all K-12 grade levels and subject areas. Find It! Content Partners Learn more about our content partners and premium options for enrichment, instruction, lesson planning and professional development.
Educational Search Tool | Front Door
Here's How to Add Personality to Your E-Learning Courses » The R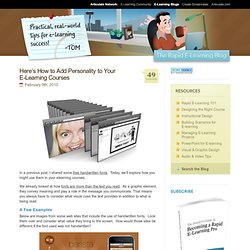 In a previous post, I shared some free handwritten fonts.