Kit and Shelf
DesignShare Home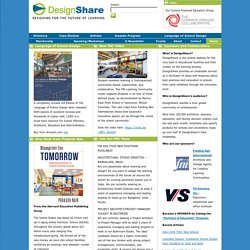 Hot Topic: Physical Learning Environments Randall Fielding joins a select group of educational professionals to present blog posts on topics that are impacting education today. His posts will present a wide range of solutions for creating 21st century learning spaces. Envisioning the future of education must include discussion about physical spaces and their role in positive or negative student outcomes.
Weblibrary - Freemedia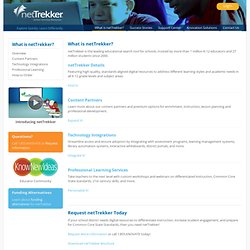 netTrekker Search Details Featuring high quality, standards-aligned digital resources to address different learning styles and academic needs in all K-12 grade levels and subject areas. Find It! Content Partners Learn more about our content partners and premium options for enrichment, instruction, lesson planning and professional development.
Educational Search Tool | Front Door
Here's How to Add Personality to Your E-Learning Courses » The R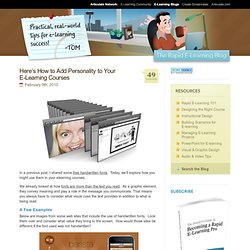 In a previous post, I shared some free handwritten fonts .