Pilotajea
Buyer Beware: BBB Highlights Top 10 Online Scams [INFOGRAPHIC]
Who would know better about how to deal with online scams and swindles than the Better Business Bureau (BBB)? When people are ripped off, the trusted organization is the first place many victims will go to file a complaint, and this infographic shows you the top 10 scams that ensnared unsuspecting victims in the U.S. and Canada last year, as reported to the BBB. It's better to ask questions first than file a complaint later, and the BBB tells us that in this infographic, an inquiry consists of "a customer seeking out our business information," and that generally happens before a purchase.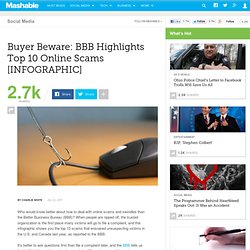 Teen Social Media
Last week my deputy head put a writing task on Edmodo for KS2 - within four days, 42 children had chosen, in their own free time at break or at home, to complete it ! They weren't forced, it wasn't formally set as homework - they just decided themselves that they wanted to do it. To say that Edmodo is a success at my school would be putting it mildly.
Using Edmodo as a Learning Platform - Simon Haughton's Blog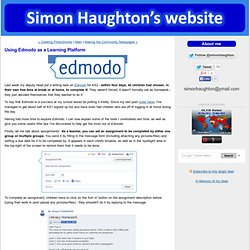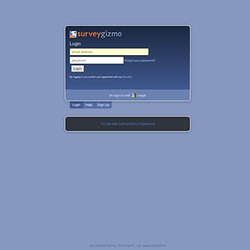 Having Trouble? Please login if you can — we can help you much better when you are logged in.
SurveyGizmo - Projects - Editor
As with all research, the type of observation will be determined by the research question(s).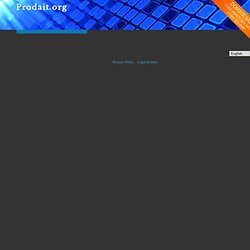 Home > Classroom research > Observation > Methods of observation
WWC Evidence Review Protocol for Interventions for English Language Learners, Version 2.0 - I. General Inclusion Criteria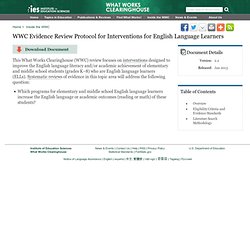 This What Works Clearinghouse (WWC) review focuses on intervention s designed to improve the English language literacy and/or academic achievement of elementary and middle school students (grades K–8) who are English language learners (ELLs).
WWC Procedures and Standards Handbook - III.  The Review Process and Evidence Standards
Intervention: Sheltered Instruction Observation Protocol (SIOP) - References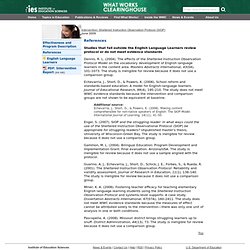 Studies that fall outside the English Language Learners review protocol or do not meet evidence standards Dennis, R. L. (2004).
CALL in the Year 2000: Still in Search of Research Paradigms?
CALL IN THE YEAR 2000: STILL IN SEARCH OF RESEARCH PARADIGMS? Carol Chapelle Iowa State University ABSTRACT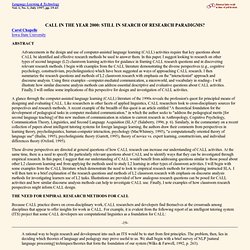 Reviews
Handbook of research in second ... - Google Books
Teacher Evaluation Literature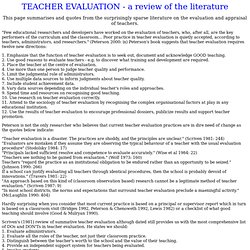 TEACHER EVALUATION - a review of the literature
09References.pdf (application/pdf Object)
03_0165.pdf (application/pdf Object)
derechos_deberes_c.pdf (application/pdf Object)
Reglamento de Proteccion de Datos | R.D.1720/2007
Sumario ¿Que es el Reglamento de la Lopd? El reglamento de la ley de protección de datos (Real Decreto 1720/2007) es la norma jurídica que, desde el 19 de Abril del 2008, desarrolla y complementa el contenido de la Ley Orgánica 15/1999 de Protección de Datos de Carácter Personal (lopd).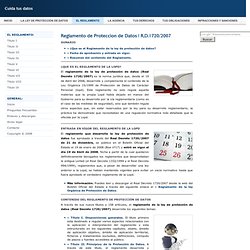 redondo-resena_dornyei.pdf (application/pdf Object)
Diseno.pdf (application/pdf Object)
Informe_Final_Guia_Minimizada.pdf (application/pdf Object)