Egunkariak
Newspaper Map is a new tool for locating and reading newspapers from locations all around the world. Newspaper Map claims to have geolocated 10,000 newspapers. To find a newspaper you can browse the map then click on a placemark to open the link within to read a newspaper.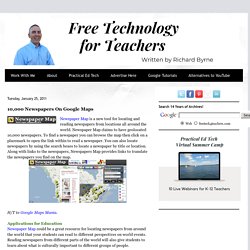 10,000 Newspapers On Google Maps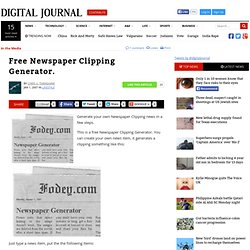 Generate your own Newspaper Clipping news in a few steps.
Free Newspaper Clipping Generator.
Txakurramesetak
Online Newspaper Templates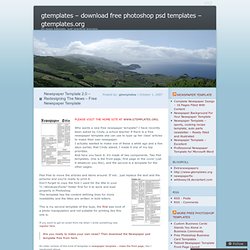 Newspaper Template 2.0 – Redesigning The News – Free Newspaper Template « gtemplates – download free photoshop psd templates – gtemplates.org
Who wants a new free newspaper template?