Infographic Design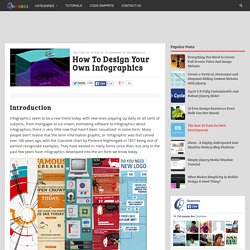 Introduction Infographics seem to be a real trend today, with new ones popping up daily on all sorts of subjects. From mortgages to ice cream, estimating software to infographics about infographics, there is very little now that hasn't been 'visualised' in some form.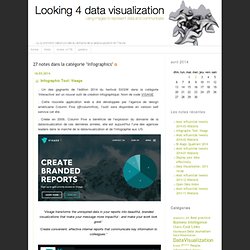 . Un récapitulatif de l'année pour le domaine de la data visualization sous la forme de dix visuels / design à (re)voir ou à découvrir: 1. The Vizosphere by Moritz Stefaner [ well-formed-data.net ] Desc: 'Mapping twitter accounts related to information visualization with gephi.
Looking 4 data visualization: Infographics
12 Steps To Creating a Successful Infographic
Telling something visually is a great way to reach the audience rather than telling something in plain text. In other way its the best way to say something in a clear cut way. Infographics (Information Graphics) aren't created by everyone and certainly its restricted to designers who can create an infographics.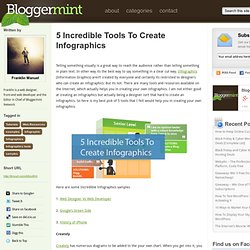 5 Incredible Tools To Create Your Own Infographics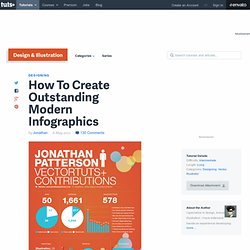 This entry is part 3 of 16 in the Infographic Design Session - Show All « Previous Next » A few times a each month we revisit some of our reader's favorite posts from throughout the history of Vectortuts+. This tutorial by Jonathan was first published on April 14th 2010.