Random Cute
24 LOL Animal Pics (10.15.11) | Friends Forever. 50 Cute Baby Animals that Make You Smile. Cute Baby Animals. These pictures of baby animals were taken mainly in the wild, in the national parks and game reserves of Botswana, Zambia, and South Africa.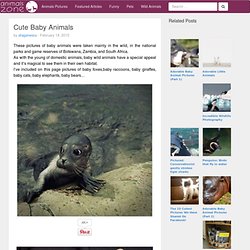 As with the young of domestic animals, baby wild animals have a special appeal and it's magical to see them in their own habitat. I've included on this page pictures of baby foxes,baby raccoons, baby giraffes, baby cats, baby elephants, baby bears… ← Older Comments. The Ark In Space: The Biggest Dogs in the World - There Be Giants. Let's face it, some people like their pets big!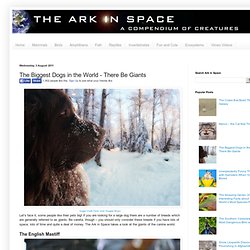 If you are looking for a large dog there are a number of breeds which are generally referred to as giants. Be careful, though – you should only consider these breeds if you have lots of space, lots of time and quite a deal of money. The Ark in Space takes a look at the giants of the canine world. The English Mastiff The English Mastiff, in terms of mass is the big daddy of all dogs and its dimensions particularly that of the male are something to be believed. Portraits of Dogs as They Shake Off Water. Why You NEED To Sleep With A Teddy Bear.
---