Twhagan
b r o o k l y n t w e e d Brooklyn Tweed is Moving! Brooklyn Tweed is moving to a clean, fresh space -- one that is integrated into the structure of the rest of my website. Please stop by and check out my new digs and be sure to update your bookmarks, feed readers, etc!
b r o o k l y n t w e e d
Phoenix Restaurants, Dentists, Bars, Beauty Salons, Doctors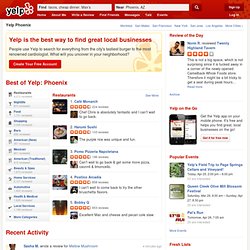 Rarely do I write such a short review, but this one is simple: The name of your business is "COURTESY CHEVROLET", and then you called me at 9pm to try and sell me a car. Yeah, I was up fucking around, and I'd be up for another 3 hours, but suck my dick. You only get to call me at that hour if I know you, or if someone died. Usually one precludes the other, but in some cases not.