Photo ideas
A few years ago, I wrote a post highlighting some of my favourite photography sites , and it quickly became one of my most-commented posts. It turns out that despite the fact that I included lots of sites, it was never enough.
Launched on November 3, 2009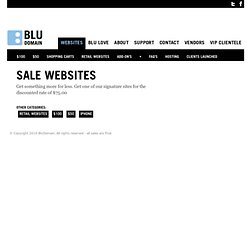 Blu Domain | Website | Template | Sale
Registration
the anderson crew
My name (as you probably guessed) is Tricia Boutelle. I am a Lifestyle Photographer shooting on location, primarily in the Corning/Elmira and Jamestown/Chautauqua Lake regions of NY.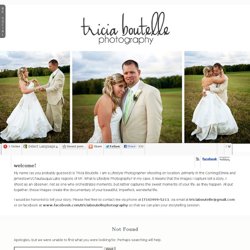 Through My Lens: Photo Challenges
Blog
Just in time for Valentine's Day, Minneapolis, MN maternity and baby photographer Jen Gorney of elizabeth grace photography is giving away another darling set of free templates to all MCP Actions readers for use with Adobe Photoshop. Last summer she gave away these great Mommy Card Templates . Now you can get these fun Valentine's Day Mini Cards , which are not only cute as can be, they are an easy and powerful marketing tool for your business (and an absolutely fabulous card for your own sweetie to share at school this Valentine's Day!). Please spread the word and click on "SHARE" on this blog post to let your Facebook and Twitter fans know. Thanks! Sized to print as wallets, simply save the file, customize to your liking and send to the printer of your choice.
FREE Valentine's Day Mini Cards: Great Gift for Customers and Kids | MCP Photoshop Actions and Tutorials Blog for Photographers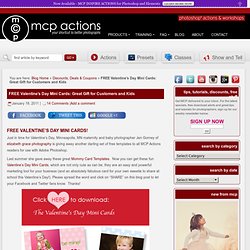 Photo Challenge Rules, Upcoming Challenges, and Judges
low down, throw down with skye hardwick edmonds: work of heart
Tell us one sentence to describe your photography: Oh I've been avoiding answering this type of question for years!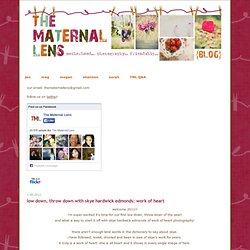 I h
Quite Curious » Dreaming of Flying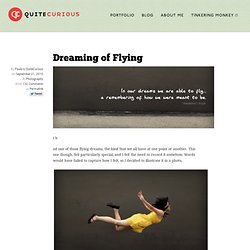 Awesome Examples Using Love You Because Layered Templates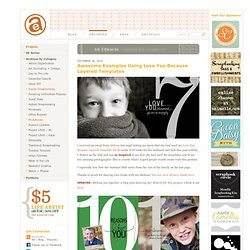 December 30, 2010 I received an email from Melissa last night letting me know that she had used my Love You Because Layered Template Set to create 8×8 books for her husband and kids this past holiday. I clicked on the link and was so inspired to see how she had used the templates and to see her amazing photography! This is exactly what I hoped people would create with this product.