Nursery
Apartment Therapy ohdeedoh | My Room: Little P Massachusetts. Little Girl's Room - Nursery Designs - Decorating Ideas - Rate My Space. Paper n stitch - Room by Room - The Modern Baby's Room. This week on Room by Room with FormFire Glassworks, we address a room that has a short life, but one that can be very formative in terms of cultivating a modern sensibility, the Modern Baby's Room.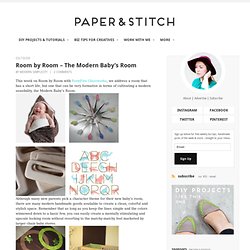 Although many new parents pick a character theme for their new baby's room, there are many modern handmade goods available to create a clean, colorful and stylish space. Remember that as long as you keep the lines simple and the colors winnowed down to a basic few, you can easily create a mentally stimulating and upscale looking room without resorting to the matchy-matchy feel marketed by larger chain baby stores. You walk into your new baby's room. Naptime is almost over. Olive and Bean Boutique — Hushamok Baby Hammock. Area Baby White Mini Organic Crib Bedding. Apartment Therapy ohdeedoh.
Name: Adele (10 months)Location: United States For Adele's room, Greg and I wanted something fun, bright, and cheerful, and a little bit geeky/steampunk without taking over the room with nerdiness (we'd considered, and dismissed, Portal, Mario, and pirate-ninja).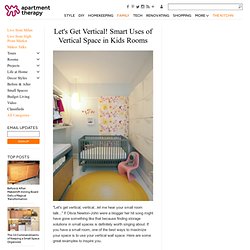 I quickly latched onto a cheerful (5-legged) octopus image I'd seen somewhere and a bedding set that mixed a bunch of contrasting but color coordinated prints in a very fun way. §.
---