Business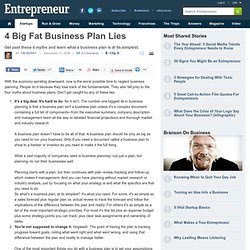 Get past these 4 myths and learn what a business plan is at its simplest.
Four Big Fat Business Plan Lies – Business Plan Fundamentals – Entrepreneur.com
CityMama™
Last week I had the pleasure (and truly, it was a pleasure) of attending the Mom 2.0 Summit in Houston, a gathering of marketers, new media-types, and blogging moms.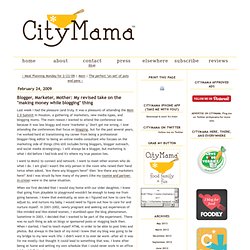 Baby Shop - the trade magazine for the independent juvenile product retailers
Press Release Analysis for Free | Press Release Grader
Seth's Blog: Thinking about business models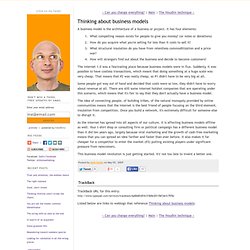 A business model is the architecture of a business or project.
Photo by Stock Photo
The 4 Hour Workday | ThinkSimpleNow.com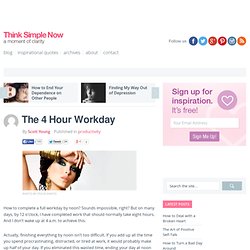 eileenfisher.com
We apologize for the inconvenience but we are experiencing some problems with the site right now.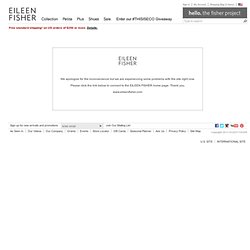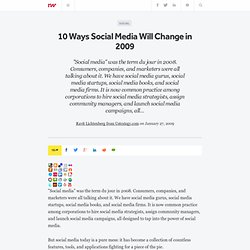 10 Ways Social Media Will Change in 2009 - ReadWriteWeb
"Social media" was the term du jour in 2008. Consumers, companies, and marketers were all talking about it. We have social media gurus, social media startups, social media books, and social media firms. It is now common practice among corporations to hire social media strategists, assign community managers, and launch social media campaigns, all designed to tap into the power of social media.
When starting out on your own for the first time it can be very scary, not knowing when your next pay check will be coming from. I wish I had information that was available to me back then to help ease the transition into flying solo.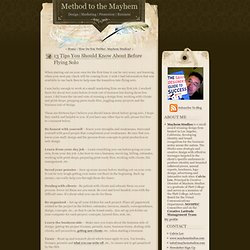 Method to the Mayhem: 13 Tips You Should Know About Before Flying Solo
One-Person Business