Business
Blogging. To-do. Itaska. Startup. Four Big Fat Business Plan Lies – Business Plan Fundamentals – Entrepreneur.com. Get past these 4 myths and learn what a business plan is at its simplest.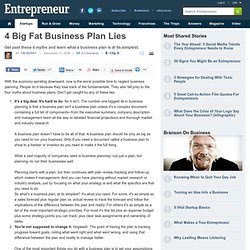 With the economy spiraling downward, now is the worst possible time to neglect business planning. People do it because they lose track of the fundamentals. They also fall prey to the four myths about business plans. CityMama™ Last week I had the pleasure (and truly, it was a pleasure) of attending the Mom 2.0 Summit in Houston, a gathering of marketers, new media-types, and blogging moms.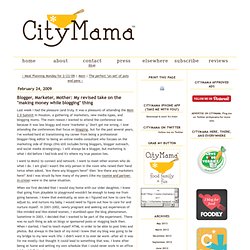 The main reason I wanted to attend the conference was because it was less bloggy and more "marketer-y. " Don't get me wrong, I love attending the conferences that focus on blogging, but for the past several years, I've worked hard at transitioning my career from being a professional blogger/blog editor to being an online media consultant who focuses on the marketing side of things (this still includes hiring bloggers, blogger outreach, and social media strategizing). I will always be a blogger, but marketing is what I did before I had kids and it's where my true passion lies. I went to Mom2 to connect and network.
Baby Shop - the trade magazine for the independent juvenile product retailers. Press Release Analysis for Free | Press Release Grader. Seth's Blog: Thinking about business models. A business model is the architecture of a business or project.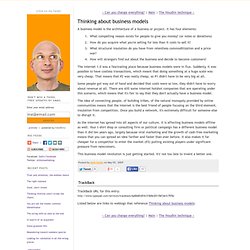 It has four elements: What compelling reason exists for people to give you money? (or votes or donations)How do you acquire what you're selling for less than it costs to sell it? What structural insulation do you have from relentless commoditization and a price war? The 4 Hour Workday | ThinkSimpleNow.com. Photo by Stock Photo How to complete a full workday by noon?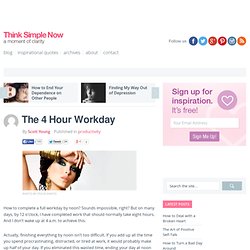 Sounds impossible, right? But on many days, by 12 o'clock, I have completed work that should normally take eight hours. And I don't wake up at 4 a.m. to achieve this. Eileenfisher.com. 10 Ways Social Media Will Change in 2009 - ReadWriteWeb. "Social media" was the term du jour in 2008.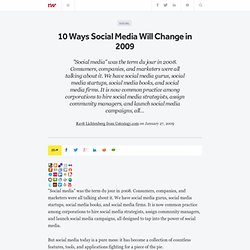 Consumers, companies, and marketers were all talking about it. We have social media gurus, social media startups, social media books, and social media firms. It is now common practice among corporations to hire social media strategists, assign community managers, and launch social media campaigns, all designed to tap into the power of social media.
But social media today is a pure mess: it has become a collection of countless features, tools, and applications fighting for a piece of the pie. Method to the Mayhem: 13 Tips You Should Know About Before Flying Solo. One-Person Business.
---