diy home furniture and things
Get flash to fully experience Pearltrees
What can be stored in a kitchen pantry? Whatever you want: jams, pickles, pastas, sauces, cookbooks, wines, and all other kinds of food that can be stored without a fridge and household supplies.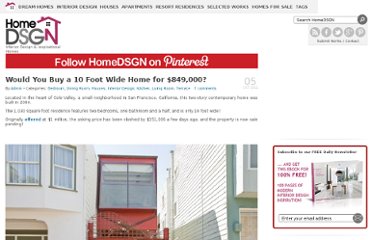 Located in the heart of Cole Valley, a small neighborhood in San Francisco, California, this two-story contemporary home was built in 2004. The 1,030 square foot residence features two bedrooms, one bathroom and a half, and is only 10 foot wide!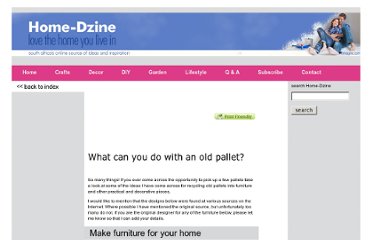 So many things!
Be very careful choosing pallets. They are often used for transporting toxic materials. I would not use indoors, especially for furniture, e.g., a child's bed! by bsmith51 Dec 26
I love salt scrubs, especially this time of year when I want to slough off the dead skin from winter, and I equally love bath salts for the skin softening ingredients in them – but more often than not I find myself in the shower. These pouches are perfect for combining both bath salt and salt scrub into an exfoliating pouch I can bring into the shower , and they are simple to make.
UPDATE: For those following a link directly to this post, you can find pictures of the entire nursery HERE UPDATE: I recently found out the owner of the bed that inspired mine, check out her incredible site HERE When we began planning the nursery I really wanted a spot I could read with our kids and snuggle with them. Since I won't be working as much, I have great hopes that maybe every once and a while I could cuddle down for a nap with one of them.