Government
thebusterbluth explains how highways destroy wealth : bestof
Welcome! Please see the wiki before participating. /r/Politics is the subreddit for current and explicitly political U.S. news and information only. Please see our on topic statement for more information For international politics please click here. Please Do: Read our full rules before participating.Re-read reddiquette and follow it.Encourage open discussion, vote based on quality, not opinion.Be civil to each other.
Mehworth comments on WATCH: Rand Paul Says Dick Cheney Pushed for the Iraq War so Halliburton Would Profit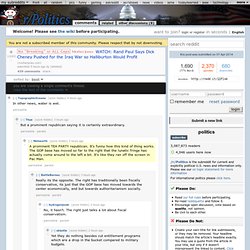 /u/DashingLeech ELI5 in /r/politics the importance of unions in the free market. : bestof
Anarchy101 is for any questions about the theory of anarchism, anarchist movements, anarchist opinions on certain situations or current events, or even socialist or communist theory in general. No question is too basic (or advanced!) to ask, so don't be shy :) When posting... Do a quick check to see if your exact question has been answered before.Read the "Anarchism in a nutshell" section of the sidebar.Use a descriptive post title. Good: "How does the state support capitalism?"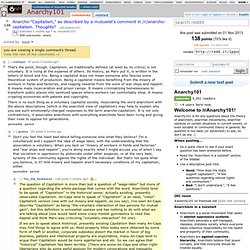 The_Old_Gentleman comments on Anarcho-"Capitalism," as described by a mutualist's comment in /r/anarcho-capitalism. Thoughts?
If You Can Manage To NOT Have To Live Through One Of These, You Are Lucky Indeed!
Syncretism /ˈsɪŋkrətɪzəm/ is the combining of different, often seemingly contradictory beliefs, while melding practices of various schools of thought. Syncretism involves the merger and analogizing of several originally discrete traditions, especially in the theology and mythology of religion, thus asserting an underlying unity and allowing for an inclusive approach to other faiths. Syncretism also occurs commonly in expressions of arts and culture (known as eclecticism) as well as politics (syncretic politics). Nomenclature, orthography, and etymology[edit] The Oxford English Dictionary first attests the word syncretism in English in 1618.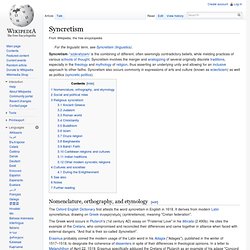 Syncretism
You learn something new every day; what did you learn today?Submit interesting and specific facts that you just found out (not broad information you looked up, TodayILearned is not /r/wikipedia).Submissions must be verifiable. Please link directly to a reliable source that supports the claim in your post title. Images alone do not count as valid references. Videos are fine so long as they come from reputable sources (e.g.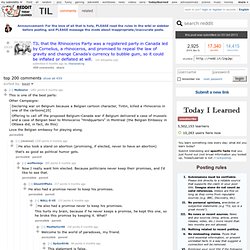 TIL that the Rhinoceros Party was a registered party in Canada led by Cornelius, a rhinoceros, and promised to repeal the law of gravity and change Canada's currency to bubble gum, so it could be inflated or deflated at will. : todayilearned
I know there's a lot of moving parts to this, so I'll try to tackle each part individually. Basically a society set up this way would heavily invest in human capital (education and healthcare) and technology (indirectly through scientific advances). I understand there are marginal diminishing returns to just "throwing money" at something, but I think that holds true for any government spending structure. Please keep in mind that I'm not calling for bigger government or dramatic structural changes.
I think an ideal society would be run by technocrats that heavily fund education, healthcare, and science. CMV : changemyview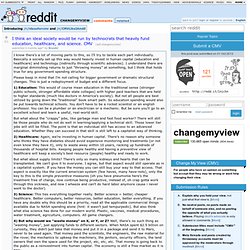 George Orwell's Letter On Why He Wrote '1984'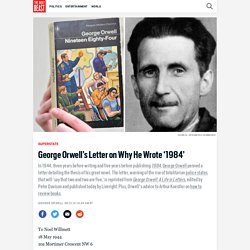 Does anyone really believe Ted Cruz, Rand Paul, or Chris Christie can contend against Hillary Clinton? At least Jeb, the establishment's establishmentarian, would put up a fight. The GOP may have to return to the Bush leagues. Here's why.
The Time For Watered-Down And Effectively Meaningless Gun Laws Is Now
Yesterday, I took immediate action in the ongoing gun control debate by removing from a proposed firearms bill a provision banning assault weapons, all but ensuring that such a restriction will not be signed into law. In taking this bold step, I have effectively ensured that millions of deadly, military-grade firearms—much like the type used in recent mass shootings in Tucson, Aurora, and Sandy Hook—will remain legal and easily accessible to all Americans. But it isn't enough. In spite of these bold measures, there is far more work to do if we are to enact regulations that achieve marginal, virtually nonexistent progress on gun control. And so today I say to my fellow senators: We must pass through a watered-down and ultimately meaningless package of so-called gun law reforms, and we must do so now. The challenge, as it stands, is clear.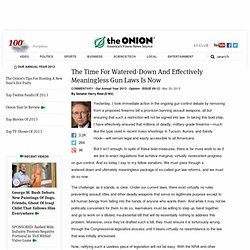 TKelKhS.jpg (630×6103)
Vintage Political Infographic – Capitalists Pyramid vintage-infographic-capitalist-pyramid – BestInfographics.co
By Tom Carter 3 March 2012 Defend democratic rights! Support the Socialist Equality Party election campaign! For more information and to get involved, click here. A bill passed Monday in the US House of Representatives and Thursday in the Senate would expand existing anti-protest laws that make it a felony—a serious criminal offense punishable by a lengthy prison term—to "enter or remain in" an area designated as "restricted." The bill—H.R. 347, or the "Federal Restricted Buildings and Grounds Improvement Act of 2011"—was passed by unanimous consent in the Senate, while only Ron Paul and two other Republicans voted against the bill in the House of Representatives (the bill passed 388-3).
US Congress expands authoritarian anti-protest law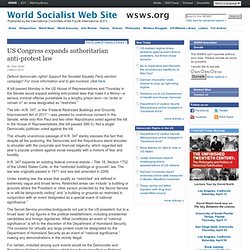 Judge Leon has ruled in the Smoking Everywhere and Njoy lawsuit against the FDA. He found that the electronic cigarette suppliers "are substantially likely to succeed on the merits and are likely to suffer irreparable harm if I do not return the parties to the status quo ante, their respective motions for preliminary injunction are GRANTED pending a final disposition of this case." Judge Leon goes on to say, "This case appears to be yet another example of FDA's aggressive efforts to regulate recreational tobacco products as drugs or devices under the FDCA." This means the FDA can not legally stop the importation of electronic cigarettes in to the United States by Smoking Everywhere or NJoy. Here is the full text of the Judge's opinion:
Federal Judge: FDA Has No Authority Over Electronic Cigarettes | The Electronic Cigarette & E-Cigarettes by Instead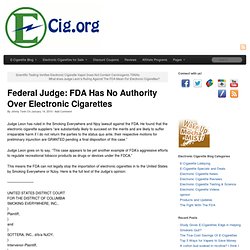 With an estimated net worth of about US$3.5 billion in 2012, he is ranked by Forbes as the 134th-richest person in the United States.[1] Early life[edit] From 1947 to 1949, he attended Texarkana Junior College, then entered the U.S. Naval Academy in 1949 and helped establish its honor system.[8][10] Perot said his appointment notice to the academy—sent by telegram—was sent by W. Lee "Pappy" O'Daniel, Texas' 34th governor and former senator.[11] Perot married Margot Birmingham of Greensburg, Pennsylvania, in 1956.
Ross Perot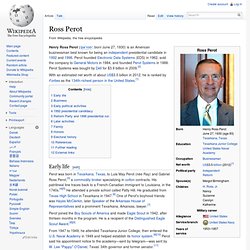 Griswold v. Connecticut
Griswold v. Connecticut, 381 U.S. 479 (1965),[1] is a landmark case in which the Supreme Court of the United States ruled that the Constitution protected a right to privacy. The case involved a Connecticut statute that prohibits any person from using "any drug, medicinal article or instrument for the purpose of preventing conception." By a vote of 7–2, the Supreme Court invalidated the law on the grounds that it violated the "right to marital privacy". Although the Bill of Rights does not explicitly mention "privacy", Justice William O.
Personhood: Is a Fetus a Human Being?
Dear EarthTalk: Why is chlorine added to tap water? Do water filters effectively filter it out? -- J.P.
Chlorine - Why is Chlorine Added to Tap Water?
U.S. Office of Personnel Management
Understanding the Constitution of the United States Presented to the Leadership Conference of the Office of Personnel Management By The Hon. John Charles Thomas*
'Charleston Dandy' Stephen Colbert not South Carolina moms' favorite son (video)
SOPA initiative/Learn more
How PIPA and SOPA Violate White House Principles Supporting Free Speech and Innovation
Cyber Letters > Lecithin and Ginkgo Biloba
Dietary Supplements
The Siege of Planned Parenthood
When the Government bans Pimps selling Women, aren't they crushing the entrepreneurial spirit of Job Creators
Arab Spring
We the People: Your Voice in Our Government | Petition Tool Service Integration
about > SOPA
Political Activity (Hatch Act)
The Universal Declaration of Human Rights
Information theory
Republican democracy
Subsidiarity
Grassroots democracy
Cybernetics
Sociocracy