Knowledge Management
Knowledge representation and reasoning (KR) is the field of artificial intelligence (AI) devoted to representing information about the world in a form that a computer system can utilize to solve complex tasks such as diagnosing a medical condition or having a dialog in a natural language. Knowledge representation incorporates findings from psychology about how humans solve problems and represent knowledge in order to design formalisms that will make complex systems easier to design and build. Knowledge representation and reasoning also incorporates findings from logic to automate various kinds of reasoning, such as the application of rules or the relations of sets and subsets.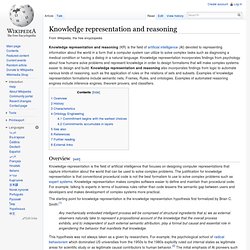 CO-ODE > Home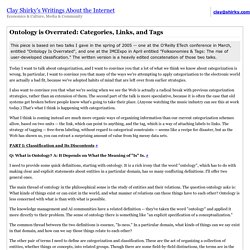 Ontology is Overrated: Categories, Links, and Tags This piece is based on two talks I gave in the spring of 2005 -- one at the O'Reilly ETech conference in March, entitled "Ontology Is Overrated", and one at the IMCExpo in April entitled "Folksonomies & Tags: The rise of user-developed classification." The written version is a heavily edited concatenation of those two talks.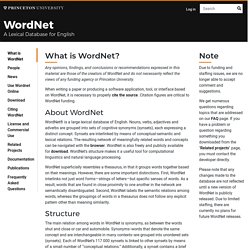 WordNet is supported by the National Science Foundation under Grant Number 0855157. Any opinions, findings, and conclusions or recommendations expressed in this material are those of the creators of WordNet and do not necessarily reflect the views of the National Science Foundation. About WordNet WordNet® is a large lexical database of English. Nouns, verbs, adjectives and adverbs are grouped into sets of cognitive synonyms (synsets), each expressing a distinct concept. Synsets are interlinked by means of conceptual-semantic and lexical relations.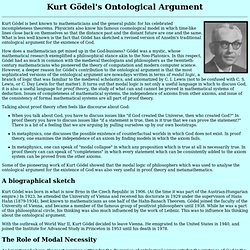 Kurt Gödel is best known to mathematicians and the general public for his celebrated incompleteness theorems. Physicists also know his famous cosmological model in which time-like lines close back on themselves so that the distance past and the distant future are one and the same. What is less well known is the fact that Gödel has sketched a revised version of Anselm's traditional ontological argument for the existence of God. How does a mathematician get mixed up in the God-business? Gödel was a mystic, whose mathematical research exemplified a philosophical stance akin to the Neo-Platonics.
Kurt G?'s Ontological Argument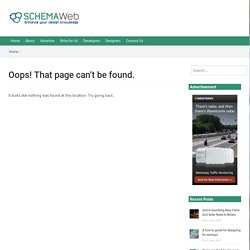 SchemaWeb is a directory of RDF schemas expressed in the RDFS, OWL and DAML+OIL schema languages. SchemaWeb is a place for developers and designers working with RDF. It provides a comprehensive directory of RDF schemas to be browsed and searched by human agents and also an extensive set of web services to be used by software agents that wish to obtain real-time schema information whilst processing RDF data. RDF Schemas are the critical layer of the Semantic Web. They provide the semantic linkage that 'intelligent' software needs to extract value giving information from the raw data defined by RDF triples. SchemaWeb gathers information about schemas published on the web.
RDF Schemas Directory