Links/Resources
You arrive for your first day of Latin class.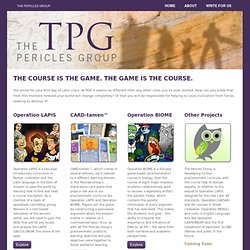 CARD-tamen™ | The Pericles Group
You arrive for your first day of Latin class. At first it seems no different from any other class you've ever started.
Operation LAPIS | The Pericles Group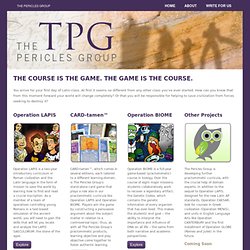 Tres Columnae
Web Resources for High School Teachers of Latin and Classical Civilization
Latin Links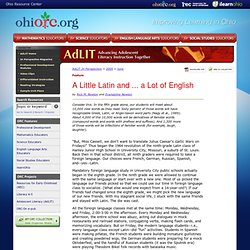 Feature by Rick M.
Ohio Resource Center > AdLIT > In Perspective Magazine > A Little Latin and . . . a Lot of English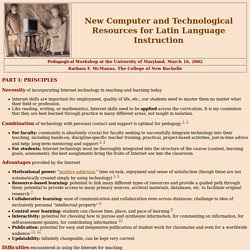 Teaching Latin with Technology
Necessity of incorporating Internet technology in teaching and learning today Internet skills are important for employment, quality of life, etc.; our students need to master them no matter what their field or profession. Like reading, writing, or mathematics, Internet skills need to be applied across the curriculum.
AbleOne Classics Technology Center on the Web
Latin Makes a Comeback
In danger of disappearing just a few years ago, Latin is now making a comeback in American classrooms.