S'informer
Artists Against 419 - Fake Sites Database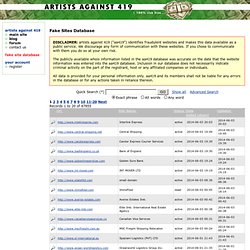 DISCLAIMER: artists against 419 ("aa419") identifies fraudulent websites and makes this data available as a public service.
Scanplanner
This database is open source and anybody can send comments in order to add new links to analysis articles, to apply modifications on signatures or to add new signatures (it's is done on our free time, of course our free time is limited, so if you want to help, you are welcome !). email: androguard (at) t0t0 (dot) fr
DatabaseAndroidMalwares - androguard - Reverse engineering, Malware and goodware analysis of Android applications ... and more !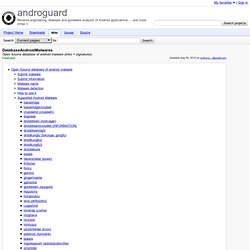 Botnets