Star wars
What if Darth Vader was a good father ? – 12 illustrations from Darth Vader and Son. Darthstep - Extended FILTH Mix by Phrazer. West Wars: Pics, Videos, Links, News. Wookiee-force.jpg (JPEG Image, 320x494 pixels) Star Wars Alphabet | Star Wars Characters Alphabet | Brandon Peat. It's no secret that we here at Digital Bus Stop are fans of the Star Wars universe.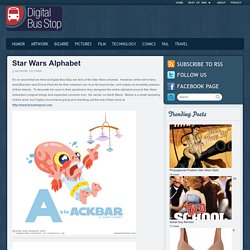 However, while we're fans, what Brandon and Emma Peat did for their newborn son is so far beyond fan, and makes us incredibly jealous of their talents. To decorate his room in their apartment, they designed the entire alphabet around Star Wars characters (original trilogy and expanded universe only. No JarJar, no Darth Maul). Below is a small sampling of their work, but I highly recommend going and checking out the rest of their work at . Han Shot first. Cartoonist Does Star Wars Written By Dr. Seuss. In Adam Watson 's world, Dr.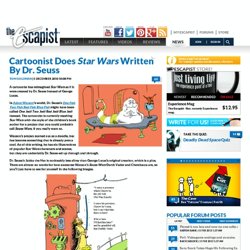 Seuss's might have been called instead. The cartoonist is currently mashing with the style of the children's book author for a project that you could probably call , if you really want to. Mini_ewok_crochet. This explains everything. Original Trilogy concept art. The artwork is amazing..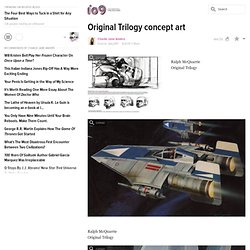 Too bad Lucas is about imaginative as a grape. Most of his stuff is just re-writes of pirate tales, Dam Busters (look it up), and campy sci-fi. I mean come on.. blasters? Steve Thomas: Star Wars Travel Posters.
---