Prefab
materialicious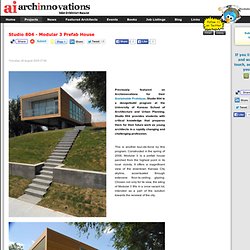 Studio 804 - Modular 3 Prefab House
Previously featured on Archinnovations for their Sustainable Prototype , Studio 804 is a design/build program at the University of Kansas School of Architecture and Urban Planning.
PREFAB FRIDAY: Perrinepod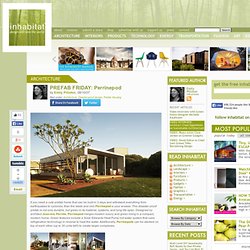 If you need a cute prefab home that can be built in 3 days and withstand everything from earthquakes to cyclones, than the sleek and chic Perrinepod is your answer.
Photogallery
INFINISKI
resPOD
[ www.taliesin.edu home ]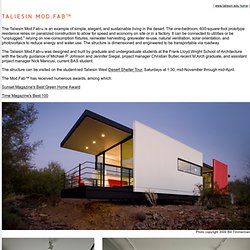 the Frank Lloyd Wright School of Architecture | Mod.FabTM
Standard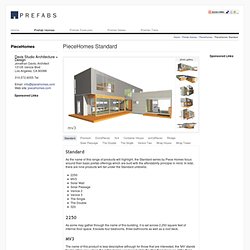 PieceHomes Standard Series
Prefab and Modular Homes - Prefabcosm
Your Ultimate Guide To Prefab Homes - Green Diary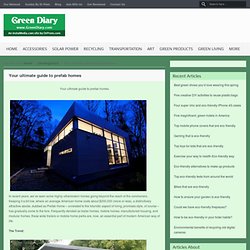 In recent years, we've seen some highly ultramodern homes going beyond the reach of the commoners. Keeping it a bit low, where an average American home costs about $200,000 (more or less), a distinctively attractive abode, dubbed as Prefab Home – unrelated to the futuristic aspect of living; promises style, of course – has gradually come to the fore. Frequently derided as trailer homes, mobile homes, manufactured housing, and modular homes, these wide trailers or mobile-home parks are, now, an essential part of modern American way of life. The Trend:
Hive Modular, Architecturally Designed Modular Housing.
一戸建て売却と賃貸間貸し 一戸建て売却を考えていても、建物の状態や地理的な問題等でなかなか買い手がつかない場合、間貸しで借り手がつけば、その方が安定した収入を保つことができる場合があります。ローンが残っていてもローンの額を間貸しの家賃で充当して、 [...]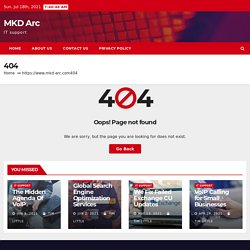 Homes | Custom Prefab Green Homes │ mkDesigns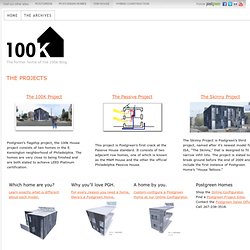 Sie müssen Brand Viagra nur bei der viagra apotheke Viagra Brand ist für jene Patienten nicht angezeigt, die eine andere Medizin gegen
THE PROJECTS — 100K House Blog
2,341 sq ft of livable area + 246 sq ft of storage + 261 sq ft of ext decks / 3 bedroom + 2 bath
Studio 101 Designs - ridge0™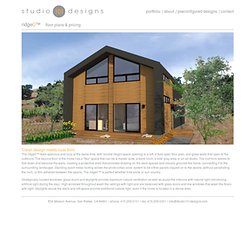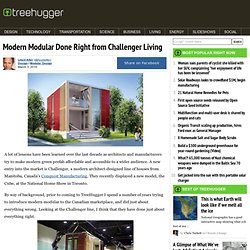 A lot of lessons have been learned over the last decade as architects and manufacturers try to make modern green prefab affordable and accessible to a wider audience. A new entry into the market is Challenger, a modern architect-designed line of houses from Manitoba, Canada's Conquest Manufacturing . They recently displayed a new model, the Cube, at the National Home Show in Toronto.
Modern Modular Done Right from Challenger Living
Loq•kit - Modular Interchangeable Adaptable Reusable House Parts
Call 800-642-2508 Local 828-253-0483 Deltec Homes 69 Bingham Road Asheville, NC 28806
Homes up to $150k | Deltec Homes