Futuristic
24 rooms packed into one tiny room. Wind Power Without the Blades: Big Pics. Calling All Oil Sheiks: Here's the $160 Million Floating Island of Your Dreams. Wally--a company that makes stunning modern yachts--and the French fashion house Hermes have teamed up to design a new boat: The appropriately named WHY, a full-blown solar-powered island.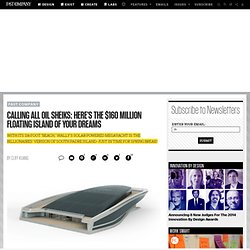 Just unveiled at the Abu Dhabi Yacht Show (of course), the WHY is 190 feet long and a whopping 125 feet wide--making it a dream for any billionaire who can't find enough space off land for his phalanx of Cristal-swigging bikini babes. In all, the boat has the square footage of a mansion--some 34,000 square feet. As Wally's president, Luca Bassani Antivari, explained it to The Guardian: Everybody's dream is to live on an island, in complete freedom, without constraint, with the independence that only self sufficiency can provide.
Living in a Shell – Nautilus House. Have you ever thought of creating your own responsive website?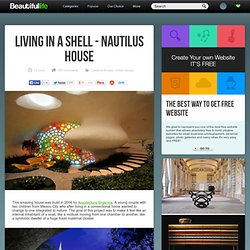 It could be your own personal webpage or your blog or even a site for your business? How about to create a website by yourself using one of today's most advanced website builder?
---