Diy
How to Tie the Celtic Tree of Life Knot by TIAT
Seems like everything keeps getting smaller these days: computers , dogs , headphones … And now even photographs are joining in the smallness, thanks to the magic of biaxially oriented thermoplastic polystyrene (that's Shrinky Dinks to you). You can print photos on plastic using your inkjet printer, and shrink them down small enough to make into necklaces, fridge magnets, earrings, or practically anything you can think of. See? Just like that, the world is your bivalve mollusc of the family Ostreidae!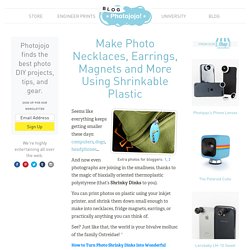 You know how it goes, a friend calls you and invites you to dinner at the last minute. OMG! What gift can you take?! You scrabble around the cupboards trying to find a box of chocolates or a bottle of wine but find that most of the chocolates have been eaten and the wine has gone.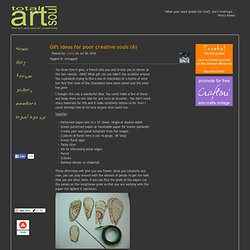 Throw Pillows - DIY Decorative Pillows at WomansDay.com
Free Halloween Pumpkin Carving Patterns, Templates and Stencils and Photo Gallery of Carved Pumpkins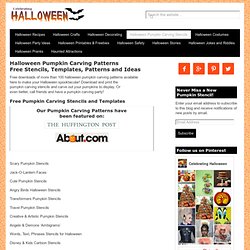 Home > Pumpkin Carving Stencils and Templates Free downloads of more than 100 halloween pumpkin carving patterns available here to make your Halloween spooktacular! Download and print the pumpkin carving stencils and carve out your pumpkins to display.
xhezachanx: So tired! ~Tacgnol Scarf~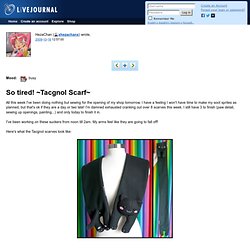 All this week I've been doing nothing but sewing for the opening of my shop tomorrow. I have a feeling I won't have time to make my soot sprites as planned, but that's ok if they are a day or two late! I'm damned exhausted cranking out over 8 scarves this week. I still have 3 to finish (paw detail, sewing up openings, painting...) and only today to finish it in.
Step Three Now we are ready to bleach the shirt, but first it is important that we get the appropriate bleach to water ratio. If you do not have enough bleach your design will look muted, or you will have to spray the design multiple times. If you have too much bleach it will weaken the fibers of the shirt and it will start to tear after only a few washes.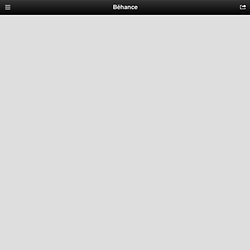 Quickie, How-to Stencil a T-Shirt, Threadbanger