Recycling craft projects
Rose hip : ...the crochet pattern for the flower squares is finally written out for you to try out...To those of you who have been waiting for it -- thanks for your patience!
So, here goes: With the color of yarn you wish to use for the center of the flower, ch 4 and join with a sl st into the first ch to form a ring. Continue working in the round as follows: Bob Katter gay marriage ad linked to ABC's Suzanne McGill. Katter: Gay community should be pleased with ad Following widespread criticism of his 'homophobic' TV ad, Australian Party leader Bob Katter says he's surprised those in favour of gay marriage don't like it. 13, 2012 An ABC radio presenter has been taken off the air after it was revealed she was the voice behind a controversial anti gay marriage television commercial produced for Katter's Australian Party.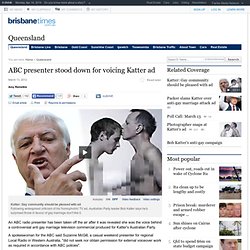 KnittyBlog | Tutorials for Recycling T-Shirts. So way way back, in June, I wrote this Studio Organization post, about starting the process of organizing my studio by cleaning out the closet full of junk.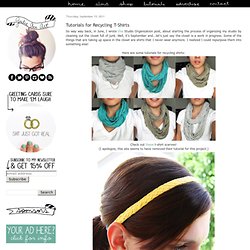 Well, it's September and...let's just say the closet is a work in progress. Some of the things that are taking up space in the closet are shirts that I never wear anymore. I realized I could repurpose them into something else! Here are some tutorials for recycling shirts: Check out these t-shirt scarves!
---