Recycling craft projects
rose hip :
...the crochet pattern for the flower squares is finally written out for you to try out...To those of you who have been waiting for it -- thanks for your patience!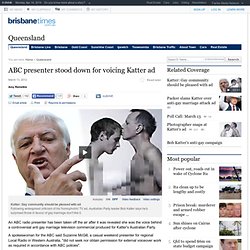 Bob Katter gay marriage ad linked to ABC's Suzanne McGill
Katter: Gay community should be pleased with ad
knittyBlog |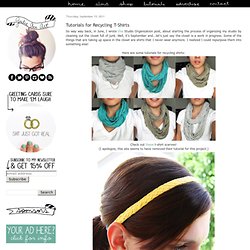 Tutorials for Recycling T-Shirts
So way way back, in June, I wrote this Studio Organization post, about starting the process of organizing my studio by cleaning out the closet full of junk. Well, it's September and...let's just say the closet is a work in progress. Some of the things that are taking up space in the closet are shirts that I never wear anymore. I realized I could repurpose them into something else! Here are some tutorials for recycling shirts: Check out these t-shirt scarves!