Single travel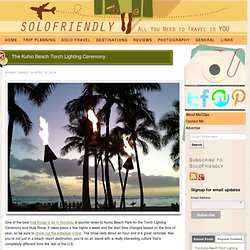 SoloFriendly - All You Need to Travel is YOU
One of the best free things to do in Honolulu is saunter down to Kuhio Beach Park for the Torch Lighting Ceremony and Hula Show. It takes place a few nights a week and the start time changes based on the time of year, so be sure to check out the schedule online. The show lasts about an hour and is a great reminder that you're not just in a beach resort destination, you're on an island with a really interesting culture that's completely different from the rest of the U.S. Look for this statue If you're not quite sure where Kuhio Beach Park is, it's along Waikiki Beach on the south side of the Moana Surfrider Hotel.
Thus far in the Financial Travel Tips series, we've already discussed preparing for travel with reference to official documents, and I've shared some passport carrying tips. But how do you carry all these official documents (and secure information like passwords) and protect them against theft? I know travellers who scan their official documents and store them in their email account so they're accessible from anywhere.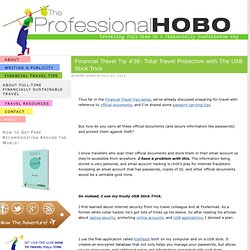 38: Total Travel Protection with The USB Stick Trick
How Can I Quickly Find the Best Neighborhood(s) in Any City—and the Best Hangouts Therein?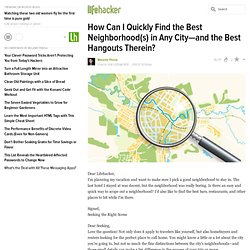 the doppler effect causes them to sound out of tune As slowly as they drive, I doubt the Doppler effect is even discernible without test equipment. No, it's not the Doppler effect I'm referring to, although that affects things too.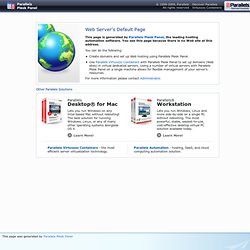 This page is generated by Parallels Plesk Panel, the leading hosting automation software. You see this page because there is no Web site at this address. You can do the following: Create domains and set up Web hosting using Parallels Plesk Panel.Use Parallels Virtuozzo Containers with Parallels Plesk Panel to set up domains (Web sites) in virtual dedicated servers. Using a number of virtual servers with Parallels Plesk Panel on a single machine allows for flexible management of your server's resources. <ul><li>Create domains and set up Web hosting using Parallels Plesk Panel.
Women Traveling Together - Vacations and Adventure solo Travel for Women only groups
Budget Travel Independent Escorted Tours Packages Vacations
New River Gorge, West Virginia July 1 - July 4 2011 Great adventure for both the experienced rafter and beginners. Bond with singles, solo travelers and friends as you ride the rapids and explore the beautiful gorge. After a fun day on the river enjoy fireworks under the sky in West Virginia.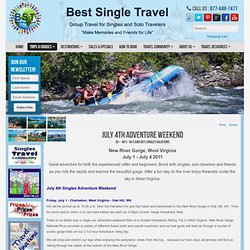 Best Single Travel - July 4 singles adventure weekend vacation in West Viriginia for singles, solo travelers and friends
Welcome to Singles Travel Service - Hosted Singles Vacations Give us a week, and we'll give you a vacation you won't forget. Book today! April International: Vietnam for Ages to 35 (4/14 - 4/23) Ho Chi Minh City, Hanoi Plus Beach of Nha Trang.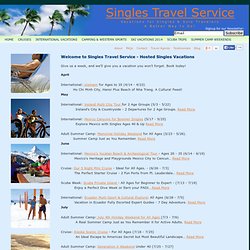 Singles Travel
TravelChums.com - Travel Companions Matching Site