Video and film
Intelligent Television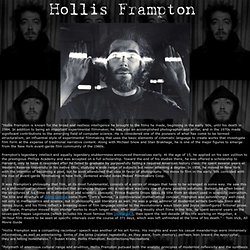 "Hollis Frampton is known for the broad and restless intelligence he brought to the films he made, beginning in the early '60s, until his death in 1984. In addition to being an important experimental filmmaker, he was also an accomplished photographer and writer, and in the 1970s made significant contributions to the emerging field of computer science. He is considered one of the pioneers of what has come to be termed structuralism, an influential style of experimental filmmaking that uses the basic elements of cinematic language to create works that investigate film form at the expense of traditional narrative content. Along with Michael Snow and Stan Brakhage, he is one of the major figures to emerge from the New York avant-garde film community of the 1960s. Frampton's legendary intellect and equally legendary stubbornness announced themselves early. At the age of 15, he applied on his own volition to the prestigious Phillips Academy and was accepted on a full scholarship.
Hollis Frampton Biography
Premier Automne was created by a dream-team of French filmmakers/animators from Je Regarde , Melting Productions and InEfecto and is so out-of-this-world wonderful that, beyond mentioning my über-affection for the final sequence that runs from 8:34-9:01, I don't want to say anything else as it might ruin the magic of watching this gem for the first time in a dark room with with a nice pair headphones strapped to your ears. If you're interested in process than the 'Making of' is can't-miss – as is Do I Have Power?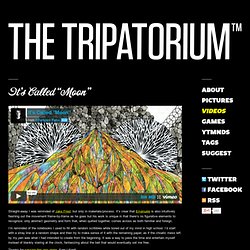 Videos
Cartoon Brew on Vimeo
The world is where we live
The Butterfly Circus - HD on Vimeo
Download movies : animations, trailers, ... Find animators CV, jobs | PocketMovies.net
The Smalls - Short Films | Filmmakers | Short Movies
BEELD.
Library | POLYNOID