Occupy-Movement
"Occupy"-Bewegung ist Zeichen für einen Weltkrieg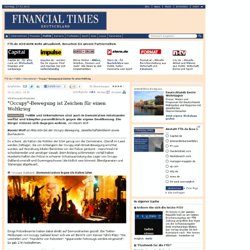 • Frank Poschau Patienten wehren sich, Ärzte fahren Porsche, Patienten tragen Zuzahlungen als Last, Krankenkassen häufen Mrd. an.
An Italian radio program's story about Iceland's on-going revolution is a stunning example of how little our media tells us about the rest of the world. Americans may remember that at the start of the 2008 financial crisis, Iceland literally went bankrupt. The reasons were mentioned only in passing, and since then, this little-known member of the European Union fell back into oblivion.
Iceland's On-going Revolution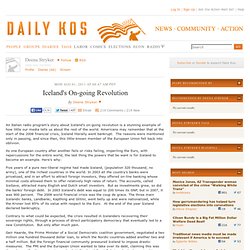 Finanzkrise: Politiker auf die Anklagebank?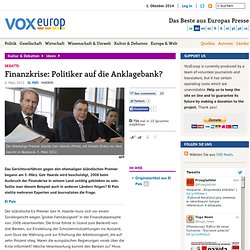 Das Gerichtsverfahren gegen den ehemaligen isländischen Premier begann am 5. März. Geir Haarde wird beschuldigt, 2008 beim Ausbruch der Finanzkrise in seinem Land untätig geblieben zu sein.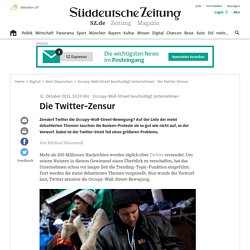 Die Twitter-Zensur
Anzeige
Twitter - occupy lang:de
Occupy Germany
Occupy Germany
Echte Demokratie Jetzt!
Aktuell  - Attac Deutschland
Unterwegs zur Plutokratie
Hemmungsloser Reichtum, betrogene Bürger: Der entfesselte Markt bringt die Demokratie in Gefahr Weit liegen die siebziger Jahre des vorigen Jahrhunderts zurück, da der Kapitalismus allgemein nur als »Schweinesystem« bezeichnet wurde, tatsächlich aber, im Westen wenigstens, ein weitgehend menschliches Antlitz trug und gegen seine Kritiker leicht verteidigt werden konnte. Er versprach Wohlstand für alle und schien diese Hoffnung, sehr im Gegensatz zum Sozialismus, sogar einlösen zu können.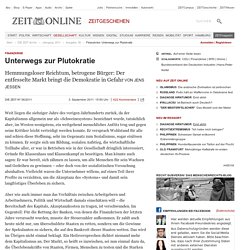 The article below underscores how adhesive culture can be in employees' retention. SOURCE: here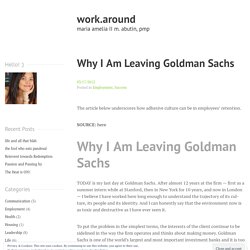 Why I Am Leaving Goldman Sachs
'Why I'm Leaving Goldman Sachs'
Plutonomy - Die neue Ordnung
Anzeige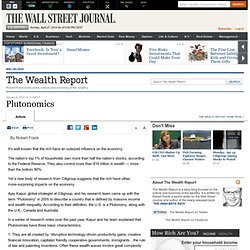 By Robert Frank
Plutonomics - The Wealth Report
Citigroup Plutonomy Report
Citigroup Plutonomy Symposium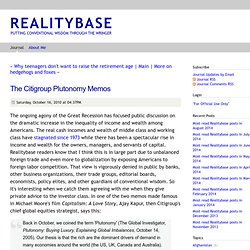 The Citigroup Plutonomy Memos
The ongoing agony of the Great Recession has focused public discussion on the dramatic increase in the inequality of income and wealth among Americans.
The Intelligence
Martin Bartonitz
Occupy Bucharest – A Manifesto
Occupy George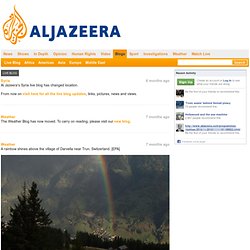 Occupy Protests Live Blog
Nelson Mandela was comfortable and breathing without difficulty on his third day in hospital after the anti-apartheid hero was treated for pneumonia, South Africa's presidency said today. Messages of concern for the ailing 94-year-old, one of the towering figures of modern history, have poured in since his admission late Wednesday for what was confirmed as "a recurrence of pneumonia". Mandela had a build-up of fluid that had developed from a lung infection, known as a pleural effusion or "water on the lungs", drained from his chest.
El 15-O en todo el mundo
globalrevolution - live streaming