Occupy-Movement
The data behind the Occupy movement
"Occupy"-Bewegung ist Zeichen für einen Weltkrieg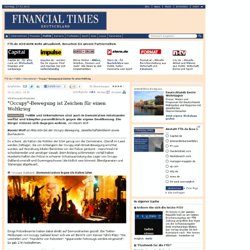 • Frank Poschau Patienten wehren sich, Ärzte fahren Porsche, Patienten tragen Zuzahlungen als Last, Krankenkassen häufen Mrd. an.
An Italian radio program's story about Iceland's on-going revolution is a stunning example of how little our media tells us about the rest of the world. Americans may remember that at the start of the 2008 financial crisis, Iceland literally went bankrupt. The reasons were mentioned only in passing, and since then, this little-known member of the European Union fell back into oblivion.
Iceland's On-going Revolution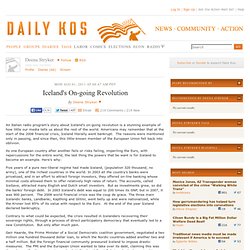 Finanzkrise: Politiker auf die Anklagebank?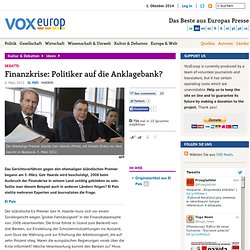 Das Gerichtsverfahren gegen den ehemaligen isländischen Premier begann am 5. März. Geir Haarde wird beschuldigt, 2008 beim Ausbruch der Finanzkrise in seinem Land untätig geblieben zu sein.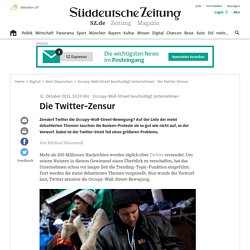 Die Twitter-Zensur
Anzeige
Twitter - occupy lang:de
Occupy Germany
Occupy Germany
Echte Demokratie Jetzt!
Aktuell  - Attac Deutschland
Unterwegs zur Plutokratie
Hemmungsloser Reichtum, betrogene Bürger: Der entfesselte Markt bringt die Demokratie in Gefahr Speichern Drucken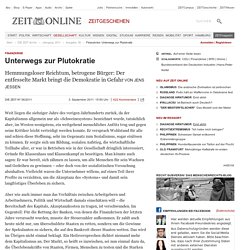 The article below underscores how adhesive culture can be in employees' retention. SOURCE: here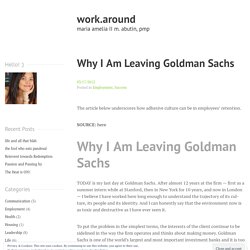 Why I Am Leaving Goldman Sachs
'Why I'm Leaving Goldman Sachs'
Plutonomy - Die neue Ordnung
Anzeige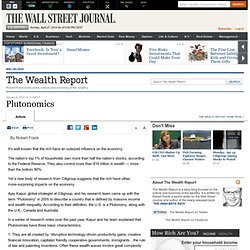 By Robert Frank
Plutonomics - The Wealth Report
Citigroup Plutonomy Symposium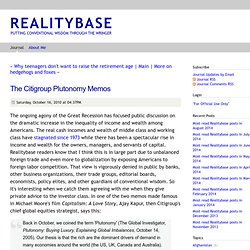 The Citigroup Plutonomy Memos
The ongoing agony of the Great Recession has focused public discussion on the dramatic increase in the inequality of income and wealth among Americans.
The Intelligence
Martin Bartonitz
Occupy Bucharest – A Manifesto
Occupy George
Occupy Protests Live Blog
El 15-O en todo el mundo
globalrevolution - live streaming