아시아
파키스탄
티벳
태국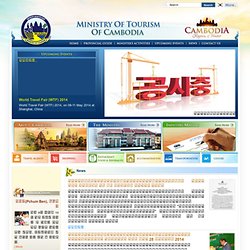 សារលិខិត​របស់​សម្តេច​អគ្គមហាសេនាបតី​តេជោ ហ៊ុន សែន ថ្ងៃទី ២៧ ខែ កុម្ភៈ ឆ្នាំ ២០១៤​ សារលិខិត​របស់​សម្តេច​អគ្គមហាសេនាបតី​តេជោ ហ៊ុន សែន នាយករដ្ឋមន្ត្រី នៃ​ព្រះរាជាណាចក្រ​កម្ពុជា និង ជា​ប្រធានកិត្តិយស​នៃ​គណៈកម្មាធិការ​ជាតិ​វាយតម្លៃ​ទីក្រុង​ស្អាត ក្រោម​ប្រធានបទ "​សកម្មភាព​របស់​អ្នក ដើម្បី​ទីក្រុង​ស្អាត​" នា​ឱកាស​ទិវា​ជាតិ​ទីក្រុង​ស្អាត រាជធានី​ភ្នំពេញ ថ្ងៃទី ២៧ ខែ កុម្ភៈ ឆ្នាំ ២០១៤​ របាយការណ៍​​បូកសរុប​លទ្ធផល​ការ​ពិភាក្សា​ក្នុង​សន្និបាត​ដោយ ឯក​ឧត្តម ថោង ខុន 28 កុម្ភៈ 2014
캄보디아
기구설계 대치동한의원 독산동룸 강남웨딩 패션일러스트학원 대구웨딩플래너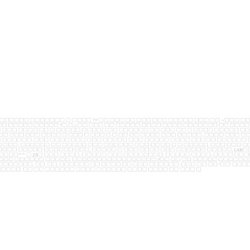 중국
중국
베이징
일본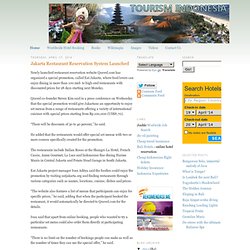 Newly launched restaurant reservation website Qraved.com has organized a special promotion, called Eat Jakarta, where food lovers can enjoy dining in more than 100 mid- to high-end restaurants with discounted prices for 28 days starting next Monday. Qraved co-founder Steven Kim said in a press conference on Wednesday that the special promotion would give Jakartans an opportunity to enjoy set menus from a range of restaurants offering a variety of international cuisines with special prices starting from Rp 100,000 (US$8.70). "There will be discounts of 30 to 40 percent," he said. He added that the restaurants would offer special set menus with two or more courses specifically created for the promotion. The restaurants include Italian Rosso at the Shangri-La Hotel, French Cassis, Amuz Gourmet, La Luce and Indonesian fine dining Harum Manis in Central Jakarta and Potato Head Garage in South Jakarta.
인도네시아
인도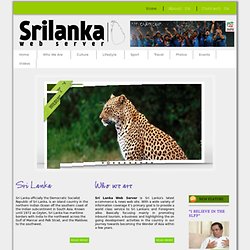 In a special note on the port's continued developments, Chairman of Sri Lanka Ports Authority (SLPA) Dr.Priyath B.Wickrama stated that when the project was initiated in 2010, many challenged that the location with a hard rock bed would never be ideal and definitely be fatal to the long existence of the port. "Actually, there wasn't any rock but a mere cliff that obstructed the constructions and that cliff no longer exists," he says. During the official visit of President Mahinda Rajapaksa, to China in 2007, to commemorate the 50th Anniversary of bilateral friendship between the People's Republic of China and Sri Lanka, special negotiations were held with the Chinese President Hu Jintao to obtain financial assistance to construct the MRMRP.
스리랑카
베트남
부탄
미얀마
말레이시아
2014 마카오 스타 레스토랑을 소개합니다. 해마다 미식가들이 손꼽아 기다리는 책, 미슐랭 가이드북이 2014년 홍콩-마카오 지역 레스토랑을 소개한 가이드 북을 발표했다. 3년 동안 홀로 쓰리 스타 레스토랑으로 고고히 빛나던 프렌치 파인 다이닝 로부숑 오 돔(Robuchon au Dome),의 곁에 새롭게 부상한 캔토니즈 레스토랑, 더 에잇(The Eight), 자리하면서 동서양의 조화로운 조합이 균형을 이루게 되었다. 한편 투 스타레스토랑은 골든 플라워(Golden Flower), 지얏힌 (Zi Yat Heen)이 꾸준히 투 스타 레스토랑으로 선정된 가운데, 더 에잇이 쓰리 스타 레스토랑으로 승급, 윙 레이 (Wing Lei)가 원 스타 레스토랑으로 강등되면서 전년에 비해 절반 정도로 줄어들었다.
마카오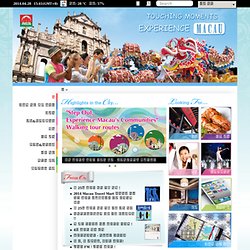 라오스
Laos has a rich history stretching back 10,000 years. At its height, it ruled over present day Laos and much of neighbouring northern Thailand. Landlocked and laid-back, it's a unique spin on the Southeast Asia experience. Here Buddhism permeates every facet of life, change comes slowly, and cities bed down early.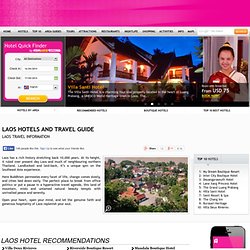 대만
네팔
괌
홍콩
필리핀