아시아
파키스탄
티벳
태국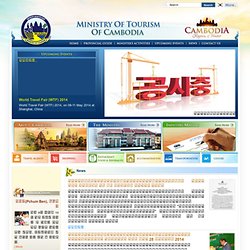 ឯកឧត្តម រដ្ឋមន្ត្រី ថោង ខុន ទទួល​ជួប​សំដែង​ការគួ​សម​សមាជិក​សភា​ប្រទេស​ជប៉ុន ឯកឧត្តម ថោង ខុន រដ្ឋមន្ត្រី​ក្រសួង​ទេសចរណ៍​បាន​ទទួល​ជួប​ជាមួយ​ប្រតិភូ​ដឹកនាំ​ដោយ ឯកឧត្តម ណាវ​តុ សា​គី​គុជិ សមាជិក​សភា​ប្រទេស​ជប៉ុន សំដែង​ការគួ​សម និង​ពិភាក្សា​ការងារ​នៅ​ទីស្ដីការ​ក្រសួង​នៅវេលា ម៉ោង ៣ ថ្ងៃទី​១៦ ខែ​ធ្នូ ឆ្នាំ ២០១៣​។ ឯកឧត្តម រដ្ឋមន្ត្រី ថោង ខុន ទទួលជួបសំដែងការគួសម គណប្រតិភូម៉ាឡេស៊ី
캄보디아
기구설계 대치동한의원 독산동룸 강남웨딩 패션일러스트학원 대구웨딩플래너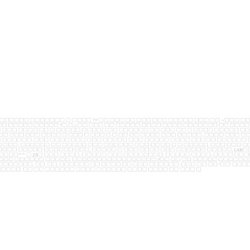 중국
중국
베이징
일본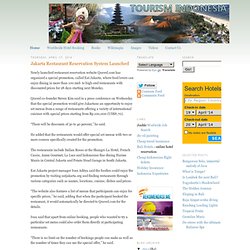 If you are looking for a bit of an adventure up in the mountains, not many locations offer beautiful landscape, untouched wilderness and thrills in one place like Selo, whatever your climbing skills. Located in Boyolali district, Central Java, at an elevation of between 1,200 and 1,900 meters, the area joins the slopes of two of Java's majestic volcanoes, Mount Merapi and Mount Merbabu. Selo is accessible an hour's drive from Solo, through a back road connecting Solo and the famous Buddhist monument of Borobudur, known as the Solo-Selo-Borobudur (Sosebo) pass, which is littered with many viewing posts for you to enjoy the spectacular mountain scenery. The area is known as a fertile tobacco-producing plantation ground as well as other produce to supply much of Central Java. It also offers beautiful landscape, serenity and fresh air for visitors who come here to get away from the bustling cities of Solo, Semarang and Yogyakarta.
인도네시아
인도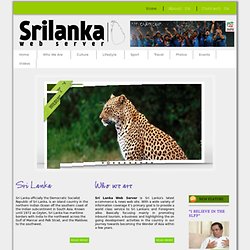 Sri Lanka expects to graduate to the "Upper Middle Income" category by 2016 and the Central Bank will fashion its macroeconomic policies accordingly to avoid the Middle Income Trap, the head of the country's monetary authority said on Thursday. Central Bank Governor Ajith Nivard Cabraal explained that as some countries have stagnated at this middle income level, Sri Lanka's medium term macroeconomic strategy will need to focus on avoiding this "Trap". Presenting the Central Bank's policy direction and work plan for the upcoming year "Road Map for Monetary and Financial Sector Policies for 2014 and Beyond" for the eighth consecutive year, Cabraal said Sri Lanka for the new year targets a 7.8 percent growth in the country's GDP while maintaining inflation at mid-single digit levels.
스리랑카
베트남
부탄
미얀마
말레이시아
2014 마카오 스타 레스토랑을 소개합니다. 해마다 미식가들이 손꼽아 기다리는 책, 미슐랭 가이드북이 2014년 홍콩-마카오 지역 레스토랑을 소개한 가이드 북을 발표했다. 3년 동안 홀로 쓰리 스타 레스토랑으로 고고히 빛나던 프렌치 파인 다이닝 로부숑 오 돔(Robuchon au Dome),의 곁에 새롭게 부상한 캔토니즈 레스토랑, 더 에잇(The Eight), 자리하면서 동서양의 조화로운 조합이 균형을 이루게 되었다. 한편 투 스타레스토랑은 골든 플라워(Golden Flower), 지얏힌 (Zi Yat Heen)이 꾸준히 투 스타 레스토랑으로 선정된 가운데, 더 에잇이 쓰리 스타 레스토랑으로 승급, 윙 레이 (Wing Lei)가 원 스타 레스토랑으로 강등되면서 전년에 비해 절반 정도로 줄어들었다.
마카오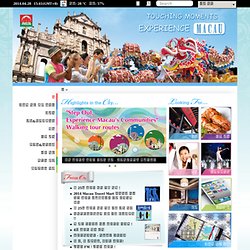 라오스
Laos has a rich history stretching back 10,000 years. At its height, it ruled over present day Laos and much of neighbouring northern Thailand. Landlocked and laid-back, it's a unique spin on the Southeast Asia experience. Here Buddhism permeates every facet of life, change comes slowly, and cities bed down early.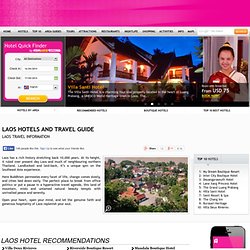 대만
네팔
괌
홍콩
필리핀