Serials
TV Calendar. FlashForward. Dexter. Edit Storyline Meet Dexter Morgan.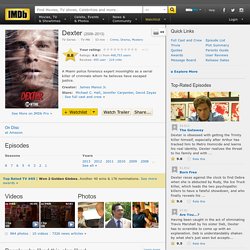 By day he's a blood spatter pattern expert for the Miami Metro police department. The Big Bang Theory. Edit Storyline Leonard Hofstadter and Sheldon Cooper are both brilliant physicists working at Caltech in Pasadena, California.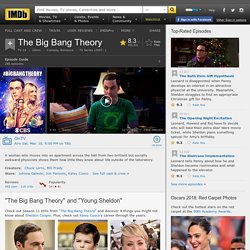 They are colleagues, best friends, and roommates, although in all capacities their relationship is always tested primarily by Sheldon's regimented, deeply eccentric, and non-conventional ways. They are also friends with their Caltech colleagues mechanical engineer Howard Wolowitz and astrophysicist Rajesh Koothrappali. The foursome spend their time working on their individual work projects, playing video games, watching science-fiction movies, or reading comic books. Fringe. Edit Storyline The FBI teams up with a formerly-institutionalized scientist - who was performing experiments on the fringe of real science - and his son to investigate weird crimes that are seemingly part of a larger pattern, and may be connected with a global company called Massive Dynamic.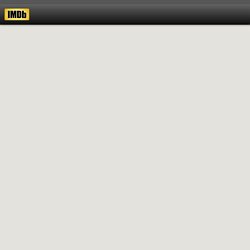 Written by Ron Kerrigan <mvg@whidbey.com> Plot Summary | Add Synopsis. SGU. Quotes [repeated season 1.0 introduction to episode recap] Dr.

Nicholas Rush: Destiny... The design is clearly ancient... Launched hundred of thousands of years ago. Matthew Scott: Where the hell are we? Caprica. Dr. House. Edit Storyline The series follows the life of anti-social, pain killer addict, witty and arrogant medical doctor Gregory House with only half a muscle in his right leg.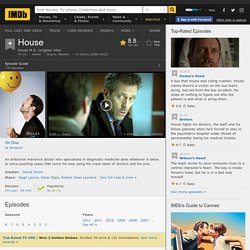 He and his team of medical doctors try to cure very ill ordinary people in the United States of America. Written by Samtroy Plot Summary | Add Synopsis. BSG. Outcasts.
---