Wordpress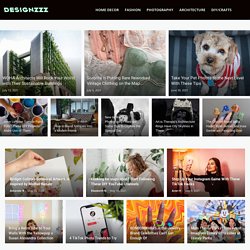 These are all free WordPress business themes for every kind of business and corporate websites. Business Themes are the commercial side of WordPress. Web designers use these themes to create business websites which require frequent updates. That's because the client can update his website using WordPress's dashboard. Of course, he can't do that with an HTML/CSS based website. So if you are a web developer/designer who often works with business clients and WordPress, you must check out these themes.
30 Most Impressive Free WordPress Business Themes
On some blogs it is important to post on a regular basis, but this can be difficult unless blogging is your full time job. For a single person to regularly post awesome blog posts everyday can take up a lot of time. For this reason many blogs have a number of authors, this helps keep the content regular and high quality to ensure a better blog. On a single author blog you will normally find an about page that will tell you information about the author. You can do this on a multi author blog but you also need to create a page that will display all the authors on the blog so you can link to each of their posts.
Display A List Of Authors On WordPress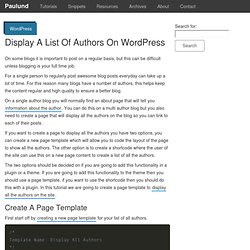 As a blogger, and an avid user of the WordPress blogging platform, I enjoy trying out new plugins.
4 Ways To Make Use Of The Wordpress RSS Feed Footer Plugin - Flo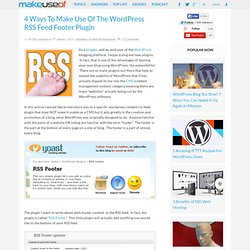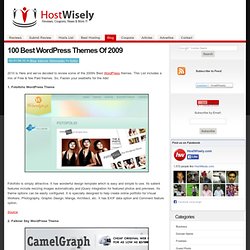 2010 is Here and we've decided to review some of the 2009′s Best WordPress themes.
100 Best Wordpress Themes Of 2009 | HostWisely - Flock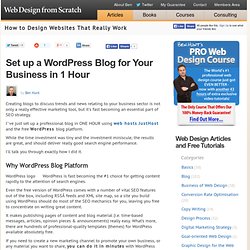 Creating blogs to discuss trends and news relating to your business sector is not only a really effective marketing tool, but it's fast becoming an essential part of SEO strategy.
How to set up a WordPress Blog with Professional Web Hosting in
Take the most popular CMS, WordPress, and then take the easiest and most versatile of Javscript libraries, jQuery, and you have a match made in heaven.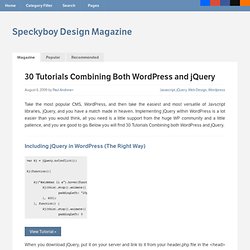 30 Tutorials Combining Both Wordpress and jQuery : Speckyboy Des
Instalando e usando o Wordpress - Flock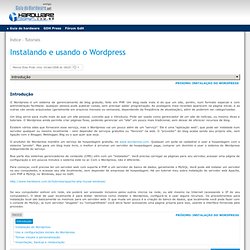 Marcos Elias Picão criou 10/abr/2008 às 16h25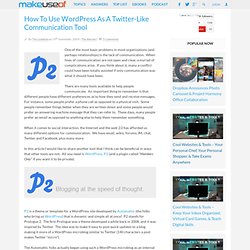 How To Use Wordpress As A Twitter-Like Communication Tool
One of the most basic problems in most organizations (and perhaps relationships) is the lack of communication.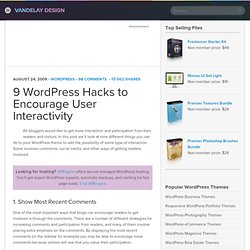 All bloggers would like to get more interaction and participation from their readers and visitors.
9 WordPress Hacks to Encourage User Interactivity | Vandelay Des