Other SN
People like to collect things. Sports memorabilia, carnival glass, stuffed animals, you name it. Pinterest, the new social-media darling, took note of this behavior and created an easy-to-use site where people can share their interests in the form of pictures.
30 Resources and Tips for Using Pinterest to Market Your Business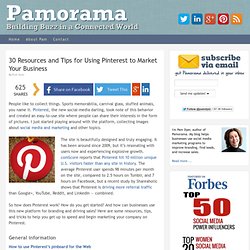 Entrepreneurs are no strangers to going it alone. But that doesn't mean they have to be alone.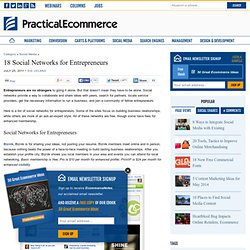 18 Social Networks for Entrepreneurs | Practical eCommerce - Flock
How to Use Delicious: The King of Social Bookmarking | Social Media Examiner - Flock
Delicious is the world's largest social bookmarking site. With it you can save, manage and share pages in a centralized source. It also brings a very powerful community aspect to social bookmarking.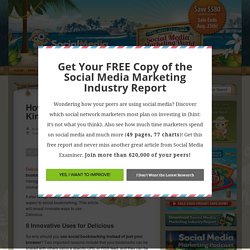 Plaxo Releases Improved Social Address Book – WebWorkerDaily - F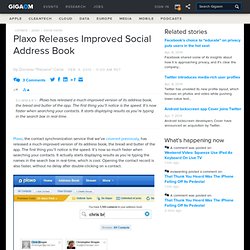 Plaxo , the contact synchronization service that we've covered previously , has released a much-improved version of its address book, the bread and butter of the app. The first thing you'll notice is the speed. It's now so much faster when searching your contacts.
Most social media sites have some type of functionality for sharing something that you like with a friend.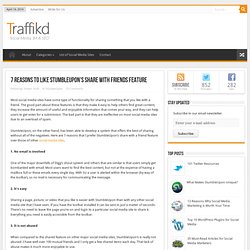 7 Reasons to Like StumbleUpon's Share with Friends Feature - Flo
Top 10 Website Tools Designed for Digg and 500+ Digg Resource Li
Posted by Paulo P. on 12/21/2009 in Tools | ∞ The web is now as much about social media as news and information. 72photos | Upload, Edit, Organize, and Share your Photos - Flock
2 Ways to Browse Digg Stories the StumpleUpon-Way | Search Engin