Google Tips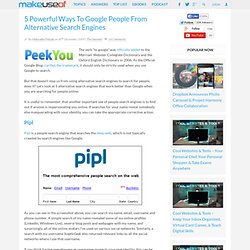 The verb "to google" was officially added to the Merriam Webster Collegiate Dictionary and the Oxford English Dictionary in 2006. As the Official Google Blog clarifies the trademark , it should only be strictly used when you use Google to search. But that doesn't stop us from using alternative search engines to search for people, does it? Let's look at 5 alternative search engines that work better than Google when you are searching for people online. It is useful to remember, that another important use of people search engines is to find out if anyone is impersonating you online.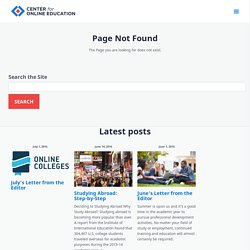 If you're a student with classes, homework, and projects–not to mention your social life–time is truly at a premium for you, so why not latch onto the wide world that Google has to offer? From super-effective search tricks to Google hacks specifically for education to tricks and tips for using Gmail, Google Docs, and Google Calendar, these tricks will surely save you some precious time. Note: We've updated this list in 2012 with even more great tips and tricks.
19 Ways to Optimize Your Site for Google Images - Flock
Neat Little Google Trick for Free Music - Flock
Website Optimizer - Flock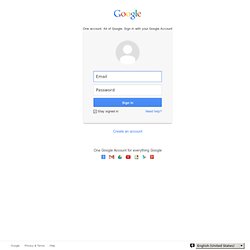 Website Optimizer has been integrated with Google Analytics as Content Experiments. To use Content Experiments, sign in to Analytics, open Standard Reporting, and in the Content section, click Experiments. On August 1, 2012, Website Optimizer will no longer be available as a standalone product. From that date forward, you can use Content Experiments to test your site content.
Are you looking for a couple of tricks to squeeze as much as possible from your Google searches? You've come to the right place. Many articles will show you how to perform basic math functions, perform measurement conversions and other things. In this article I am going to show you some pretty cool search tricks you probably didn't know existed. If you know of a realy cool search trick that is not listed here make sure to use the comments section at the end of the article to share your knowledge.
11 Obscure Google Tricks You Didn't Know Existed | Gil's Method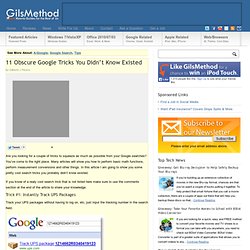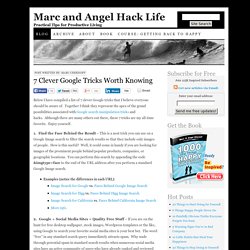 Email Below I have compiled a list of 7 clever Google tricks that I believe everyone should be aware of. Together I think they represent the apex of the grand possibilities associated with Google search manipulation tricks and hacks. Although there are many others out there, these 7 tricks are my all-time favorite.
15 Handy Google Search Tricks | BizzNtech - Flock
Most of us use Google search to search on various topics, products, tips, etc. No doubt it's one of the best search engines available out there. In order to search something we simply enter the keywords in the search bar and search for stuff but did you ever know that there are several built in functions within Google which makes searching stuff even easier.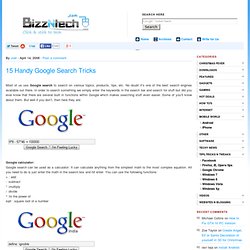 As we'll see, the trick is to ask the web itself to rank the importance of pages... David Austin Grand Valley State University david at merganser.math.gvsu.edu Imagine a library containing 25 billion documents but with no centralized organization and no librarians. In addition, anyone may add a document at any time without telling anyone. You may feel sure that one of the documents contained in the collection has a piece of information that is vitally important to you, and, being impatient like most of us, you'd like to find it in a matter of seconds. How would you go about doing it?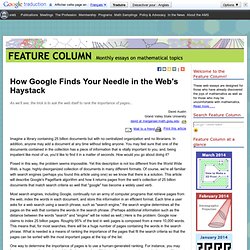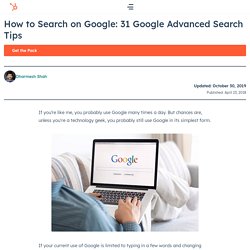 If you're like me, you probably use Google many times a day. But, chances are, unless you are a technology geek, you probably still use Google in its simplest form. If your current use of Google is limited to typing a few words in, and changing your query until you find what you're looking for, then I'm here to tell you that there's a better way – and it's not hard to learn. On the other hand, if you are a technology geek, and can use Google like the best of them already, then I suggest you bookmark this article of Google search tips.
If you're not finding what you're searching for after using our basic search tips , try a search operator . Add one of these symbols to your search terms in the Google search box to gain more control over the results that you see.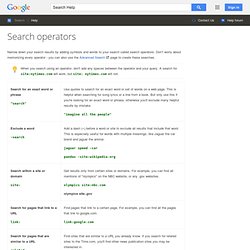 Google Features That Make Teachers' Lives Easier Part 1 – Google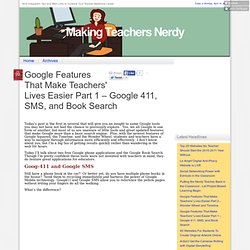 Today's post is the first in several that will give you an insight to some Google tools you may not have not had the chance to previously explore. Yes, we all Google in one form or another, but most of us are unaware of little tools and great updated features that make Google more than a basic search engine. Plus, with the newest features of Google Squared, the Timeline, and the Wonder Wheel, students and teachers have a way to navigate through information more efficiently and effectively.
Jul 23 Today I'm sharing with you a couple of my favorite Google treasures, and these have the potential to finally make searching for students less stressful as they turn searching into a visual – Hooray! I'm hoping this will eliminate some of the "being lost in the web" time teachers and students face and help to find better results more efficiently.
Google Features That Make Teachers' Lives Easier Part 2 - Wonder