Flickr Tools
PhotoSync - Flock
40 Amazing Tools To Enhance Your Flickr Experience | Free and Useful Online Resources for Designers and Developers - Flock
Don't Forget to participate in a contest where you can win the world's biggest UI elements pack "Impressionist User Interface Elements Pack" for 3 winners (1 developer license and 2 personal license) to design your project more creatively. Flickr is a platform that lets you upload and share your photos with the world including your friends, colleagues, relatives, fans and etc.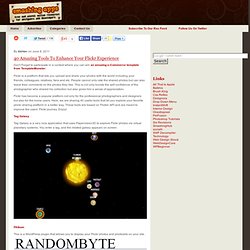 twitpic to flickr - Flock
Search Plugin:Flickr - Mozilla Community - Flock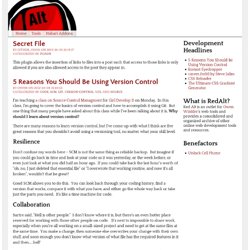 I'm teaching a class on Source Control Managment for Girl Develop It on Monday. In this class, I'm going to cover the basics of version control and how to accomplish it using Git. But one thing that many people have asked about this class while I've been talking about it is, Why should I learn about version control?
Kubrickr - Red Alt - Flock
Badge Creator - Flock