Flickr Tools
PhotoSync - Flock. 40 Amazing Tools To Enhance Your Flickr Experience | Free and Useful Online Resources for Designers and Developers - Flock. Don't Forget to participate in a contest where you can win an amazing e-Commerce template from TemplateMonster.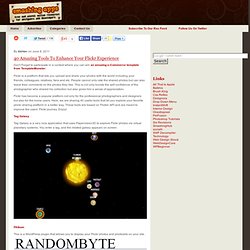 Flickr is a platform that lets you upload and share your photos with the world including your friends, colleagues, relatives, fans and etc. People cannot only rate the shared photos but can also leave their comments on the photos they like. This is not only boosts the self confidence of the photographer who shared his collection but also gives him a sense of appreciation. Flickr has become a popular platform not only for the professional photographers and designers but also for the home users.
Here, we are sharing 40 useful tools that let you explore your favorite photo sharing platform in a better way. Twitpic to flickr - Flock. Search Plugin:Flickr - Mozilla Community - Flock. ←Search Plugins Flickr Edit Website: Find people.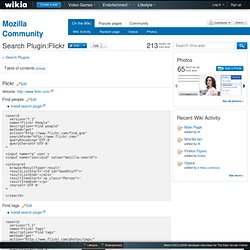 Badge Creator - Flock. Services.
---