Blog Building
20+ Wordpress Calendar and Events Plugins - wpBriefly. One of the things I like about WordPress is its ability to extend through plugins.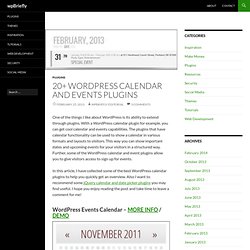 With a WordPress calendar plugin for example, you can get cool calendar and events capabilities. The plugins that have calendar functionality can be used to show a calendar in various formats and layouts to visitors. This way you can show important dates and upcoming events for your visitors in a structured way. 12 Blogging Income Streams [And the Story of My 10 Year 'Overnight' Success] 40 free online SEO tools to optimize your search engine ranking - Flock. Advertisement The main purpose of using Search Engine Optimization is to improve the ranking and bring more traffic to your website.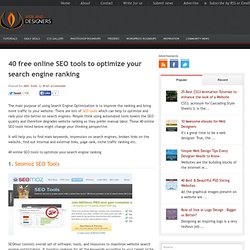 There are lots of SEO tools which can help to optimize and rank your site better on search engines. People think using automated tools lowers the SEO quality and therefore degrades website ranking so they prefer manual labor. These 40 online SEO tools listed below might change your thinking perspective. 5 Reasons New Bloggers Should Use Niche Social Media Sites - Flo. I've been talking to some new bloggers recently and I've been asked questions about how they should work on growing their blog, increasing subscribers, and getting more visitors.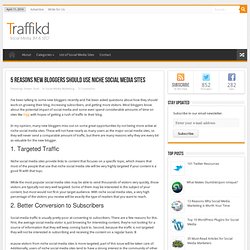 Most bloggers know about the potential impact of social media and some even spend considerable amounts of time on sites like Digg with hopes of getting a rush of traffic to their blog. In my opinion, many new bloggers miss out on some great opportunities by not being more active at niche social media sites. Seven Things to Consider Prior to Launching Your Business Blog - S In many ways building a business blog is like designing a rolling ball sculpture.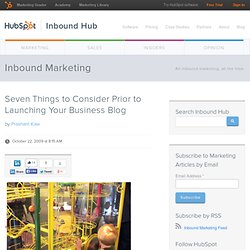 Rolling ball sculptures also known as kinetic sculptures are so engaging because of the visual and aural spectacle -- following intricate roller coaster paths, clinging and clanging along the way. But the basic element is they are designed for perpetual motion. The same goes for your business blog and the basic key to success is to plan for it to be a perpetual outlet for remarkable content. When planned right blogs end up with the appeal, rhythm and engagement found in rolling ball sculptures. A Guide to Corporate Blogging. » 20 Best Practices for Launching a Corporate Blog » Jennifer Sl. Having a corporate blog is a great way to connect with your customers, but unfortunately, not all companies get it right when they first launch their blog… and not knowing how the blogosphere works is a public relations disaster in the making.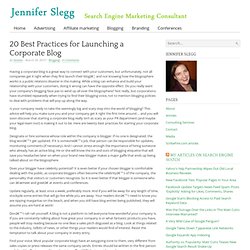 While a blog can enhance and build your relationship with your customers, doing it wrong can have the opposite effect. Do you really want your company's blogging faux pas to wind up all over the blogosphere? Not really, but corporations have stumbled repeatedly when trying to find their blogging voice, not to mention blogging policies to deal with problems that will pop up along the way. Is your company ready to take the seemingly big and scary step into the world of blogging? Understanding and Reading a Blog -- John C. Dvorak. John C.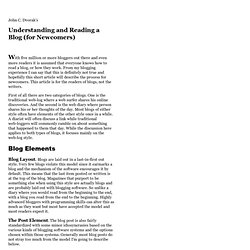 Dvorak's Understanding and Reading a Blog (for Newcomers) With five million or more bloggers out there and even more readers it is assumed that everyone knows how to read a blog, or how they work. From my blogging experience I can say that this is definitely not true and hopefully this short article will describe the process for newcomers. This article is for the readers of blogs, not the writers. 24 Things I Do When Launching a New Blog - Flock. Launching a new blog is very daunting for some whilst very exciting for others.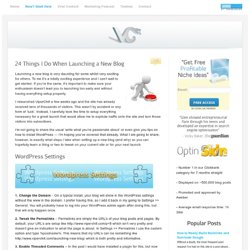 To me it's a totally exciting experience and I can't wait to get started. If you're the same, it's important to make sure your enthusiasm doesn't lead you to launching too early and without having everything setup properly. I relaunched ViperChill a few weeks ago and the site has already received tens of thousands of visitors. » Why corporate business blogs are important to your marketing s. It is becoming more and more important for corporations – as well as businesses of all sizes – to have a blog in today's world where so many people own computers.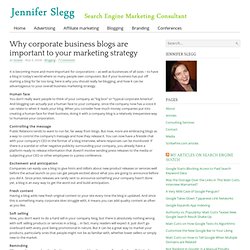 But if your business has put off starting a blog for far too long, here is why you should really be blogging, and how it can be advantageous to your overall business marketing strategy. Human face You don't really want people to think of your company as "big box" or "typical corporate America". And blogging can actually put a human face to your company, since the company now has a voice it can relate to when it reads your blog. When you consider how much money companies put into creating a human face for their business, doing it with a company blog is a relatively inexpensive way to humanize your corporation. The Four Stages of Growing a Blog. By Guest Author This is a guest post by Kevin.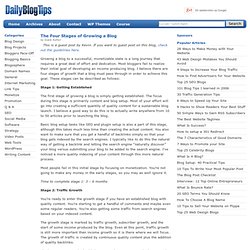 If you want to guest post on this blog, check out the guidelines here. Growing a blog to a successful, monetizable state is a long journey that requires a great deal of effort and dedication. Blogging: 7 Reasons Why You Should Start a Blog | Windmill Netwo.
---