Professional Bodies
Welcome to Disney.com.sg : the official home page for all things Disney!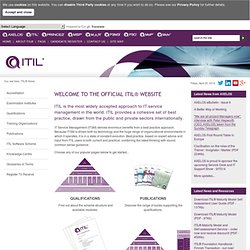 ITIL is the most widely accepted approach to IT service management in the world. ITIL provides a cohesive set of best practice, drawn from the public and private sectors internationally. IT Service Management (ITSM) derives enormous benefits from a best practice approach. Because ITSM is driven both by technology and the huge range of organizational environments in which it operates, it is in a state of constant evolution.
Pink Elephant is the world's leading organization for ITIL and IT Service Management consulting, education and conferences
AXELOS appoints Kaimar Karu as Head of ITSM 28 February 2014 AXELOS has continued to grow its management team with the appointment of Kaimar Karu as Head of ITSM (IT Service Management). Kaimar is an experienced ITSM practitioner who has a career background in IT support, software development and project management.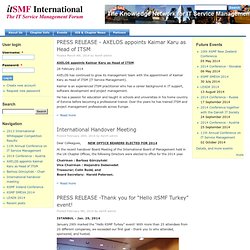 itSMF Singapore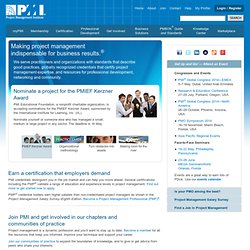 Earn a certification that employers demand PMI credentials distinguish you in the job market and can help you move ahead. Several certifications including the PMP® validate a range of education and experience levels in project management. Find out more or get started now to apply. PMP® credential holders earn higher salaries than non-credentialed project managers as shown in the Project Management Salary Survey–Eighth Edition.
PMI Home