Payment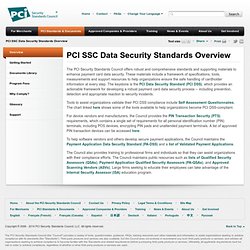 PA-DSS - PCI Security Standards Council
The PCI Security Standards Council offers robust and comprehensive standards and supporting materials to enhance payment card data security. These materials include a framework of specifications, tools, measurements and support resources to help organizations ensure the safe handling of cardholder information at every step. The keystone is the PCI Data Security Standard (PCI DSS), which provides an actionable framework for developing a robust payment card data security process -- including prevention, detection and appropriate reaction to security incidents. Tools to assist organizations validate their PCI DSS compliance include Self Assessment Questionnaires. The chart linked here shows some of the tools available to help organizations become PCI DSS-compliant.
Home - PCI Security Standards Council
株式会社ソリマチ技研/製品情報-JET-S端末POS連動用OCXドライバ
Cards International
In-Game Payments, Virtual Currency and Subscriptions | Social Gold by Jambool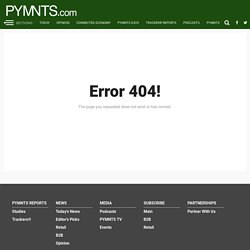 Point of Sale Revolution: Transformation of Payment Acceptance
Get all the best news and insights in payments everyday in your inbox. Privacy Policy Latest News Today, the POS landscape has become a major front in the war for control over customers and merchants in the overall payments value chain. Read More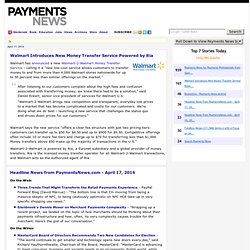 Fundbox has announced it has closed $17.5MM in funding led by Khosla Ventures to "fill the void left by banks and credit companies, and fix the small business economy using data science." Other investors include Ron Conway's SV Angels, Vikram Pandit, former CEO of Citigroup, Tom Glocer, former CEO of Thomson Reuters, Jay Mandelbaum, former Head of Strategy and E-commerce at JP Morgan Chase, Emil Michael, SVP of Business at Uber, Shlomo Kramer, CEO Imperva, David Krell, Chairman ISE and several others. The investment will be used to scale the data operations and product, increase marketing outreach efforts, expand the Fundbox San Francisco headquarters, and make additional strategic hires in the Bay Area.
Asian Banking and Finance - The online site for Asian Banking and Finance Magazine - Banking news for Asia
Hospitality Leader Online is an essential business tool for hospitality executives. As such, our content is designed to not only inform readers of best practices, but motivate them to implement those best practices in their own businesses. Hospitality Leader Online is the premier source for technology, operations and loss prevention solutions and information on the hospitality industry, and we continually strive to present to you the most relevant content from our editorial staff, the analyst community, and other hospitality executives. Hospitality Leader Online is your one-stop destination for all of the information necessary to make intelligent, informed decisions on technology needs. Please take a moment to join our community and discover the benefits of your free membership.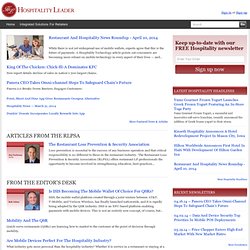 E-Hospitality: Digital Marketplace for the hospitality industry
Global - FeliCa Web Site
日本カードネットワーク(CARDNET)│端末機器のご案内│オンライン端末サービス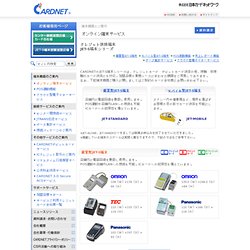 端末機器のご案内 クレジット決済端末 JET-S端末シリーズ CARDNETのJET-S端末シリーズは、クレジットカード・デビットカード決済の他、接触・非接触ICカード決済にも対応。
Digital Transactions Homepage
Ecommerce Solutions, Merchandise Planning, Payment Processing &
Asia Pacific Smart Card Association - smart,contactless and NFC
PaymentsSource
The Green Sheet - Information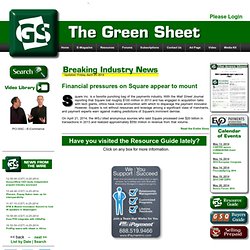 Amid the continuing volatility and controversy that surrounds the virtual currency bitcoin, mobile payment innovator Square Inc. added bitcoin payment functionality for merchants on its online platform, Square Market. San Francisco-based Square partnered with bitcoin processor Coinbase to offer the service. According to a March 31, 2014, post on Square's corporate blog, the service is available on Square's online checkout page. "When a buyer opts to 'Pay with Bitcoin,' we first generate a new bitcoin address and attach it to the order," said Square Market lead Ajit Varma. "We will continually monitor this address throughout the checkout process so we know when it has received payment." Read the Entire Story
The world's funding platform. Fund what matters to you. Final Countdown Sports CYCLING - Support the Sport: BHB Racing in Raleigh - Crit & Cyclocross Series by Jason Epstein Raleigh, North Carolina, United States Help keep grassroots cycling in Downtown Raleigh. BHB.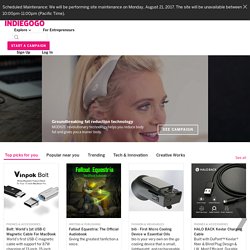 票啦啦 – 最专业的电影票订购平台
Customer / Card Not Present.com - Home Page