Photography
AORTA
FILE Magazine - Thumbnails - 1
Photography | Worbz.com
Cildo Meireles, Insertions into Ideological Circuits (Coca Cola Project), 1970 The Coca-Cola Project… explore[s] the notion of circulation and exchange of goods, wealth and information as manifestations of the dominant ideology. For the Coca-Cola Project Meireles removed Coca-Cola bottles from normal circulation and modified them by adding critical political statements, or instructions for turning the bottle into a Molotov cocktail, before returning them to the circuit of exchange. On the bottles, such messages as 'Yankees Go Home' are followed by the work's title and the artist's statement of purpose: 'To register informations and critical opinions on bottles and return them to circulation'.
justement
Masao Yamamoto at Craig Krull Gallery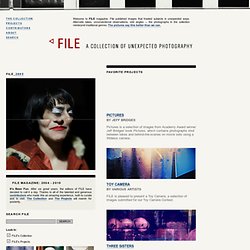 Missing Persons. Every once in a while, due to the vagaries of Gmail or our own sheer incompetence (usually the latter), we lose track of the artist behind a photo that we want to publish. Fortunately, this is a rare occurance, but we still have a few lonely strays that we would like like to match up with their owners. Check out our "Anonymous" contributions and help us give the photographers the credit they deserve.
hidden_shine
Galerie de George Eastman House
Pictures
The Photography of Lilya Corneli
In the fall of 1990, Keizo Kitajima received a commission from Japan's Asahi Shimbun newspaper to visit the Soviet Union, the opportunity to spend a year documenting both people and places in what was then a monolithic entity. 15 republics, 11 time zones, and thousands of miles spanning the two—the task was daunting in the All the Clothes of a Woman, 1970′s By Roy Arden, This curator's text was originally published for the exhibition 'Hans-Peter Feldmann' at the Contemporary Art Gallery, Vancouver, June 9 – August 20, 2006. Hans-Peter Feldmann's oeuvre includes works in many media, from painting to sculpture, installation, photography, collage, bookworks, archives or collections of images, objects, etc, however HANS-PETER FELDMANN: "Hans-Peter Feldmann" (2006)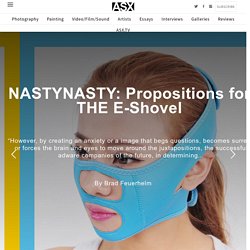 The Divine Diptych Project
There is nothing new except what has been forgotten. - Marie Antoinette Over: Bee BradyUnder: Bronwen Hyde Bee Brady and I were paired for the first time in this round of The Divine Diptych Project, and Marico Fayre distributed some lovely and inspiring quotes for us to work with in creating our images.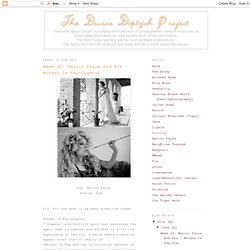 In the street - John Gutmann
L I H U I
mondes croisés - senSibles
Photography
Lobbiaz Blog
i 4 Votes As you all probably know I launched my own Application for iPhones, Android and Windows and all computers as well last september.
Recordis Photography
FERRATER STUDIO · Fashion photography Studio
Fevereiro 2010
Thomas LÉONLIGHT INCIDENT Exhibition from 6 June until 18 july 2009 Thomas Léon expresses his work, for the most part, through the video medium. His installations are dense and complex, and explore unromantic urban landscapes (collective housing, outlying urban zones) where synthesis images and sound effects are used to create emotional tension.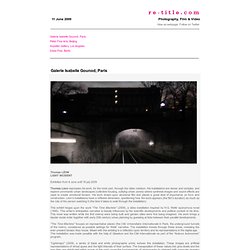 Mozilla Firefox
Surrealities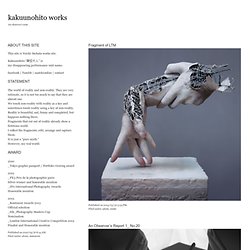 kakuunohito works
This site is Yuichi Ikehata works site. Kakuunohito "架空の人" is my disappearing performance unit name. facebook | Tumblr | saatchionline | contact The world of reality and non-reality. They are very intimate, so it is not too much to say that they are almost one.
Musée de l'Elysée, Lausanne, exposition "Tous Photographes" (2007). Le monde de la photographie éprouve aujourd'hui un paradoxe nouveau. Il a absorbé dans la pratique le choc de la numérisation, sa plus importante mutation technologique depuis l'invention du négatif (Talbot, 1840). Mais il reste fortement attaché à ses symboles traditionnels et montre une résistance surprenante à admettre ou à faire valoir cette évolution dans ses représentations. Les effets de la numérisation peuvent être expliqués par sa principale caractéristique: la dématérialisation du support.
unnamed pearl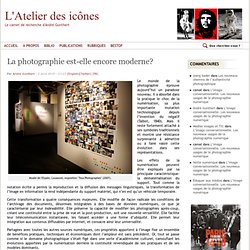 .:: Sans Visage ::.
ERIC BESNIER - Photographe