Web_crawl
When you first look at some Ruby code, it will likely remind you of other programming languages you've used. This is on purpose. Much of the syntax is familiar to users of Perl, Python, and Java (among other languages), so if you've used those, learning Ruby will be a piece of cake.
Ruby From Other Languages
scRUBYt! - Scrape. Shape. Integrate. Profit.
brynary's webrat at master - GitHub
Watir
Over the years I've thrown together various bits of code that have crawling functionality built into them.
Jon Hart's Blog: Hawler, the Ruby crawler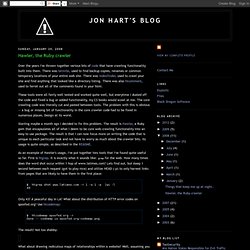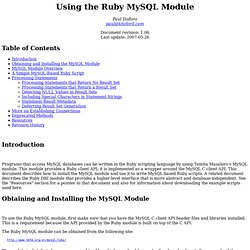 Paul DuBoispaul@kitebird.com
Using the Ruby MySQL Module