Books
Science Fiction and Fantasy
BookHunter application - the one I use!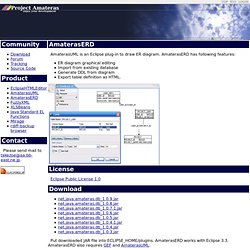 AmaterasERD - Project Amateras
AmaterasERD AmaterasUML is an Eclipse plug-in to draw ER diagram. AmaterasERD has following features: ER diagram graphical editingImport from existing databaseGenerate DDL from diagramExport table definition as HTML. License
Borrow a Book The Internet Archive and Open Library offers over 6,000,000 fully accessible public domain eBooks. This includes a special modern collection of over 500,000 eBooks for users with print disabilities, and a very interesting curated, modern collection for the world at large. You can browse, read and borrow fascinating contemporary materials at OpenLibrary.org. OpenLibrary is a free, digital lending library with millions of eBooks that can be read in a browser or downloaded for reading offline. Originally developed to support the Print Disabled community, OpenLibrary now contains public domain and contemporary eBooks.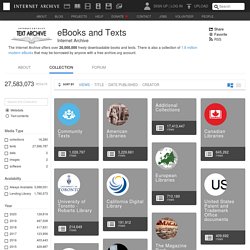 Welcome to TheBookGuide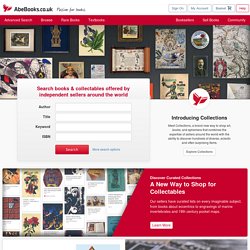 William Faulkner died in 1962 but his writing continues to have a huge impact on modern literature. As I Lay Dying and The Sound and the Fury are considered to be two of the 20th century's finest novels. Explore all his novels and five selected biographies of this iconic writer.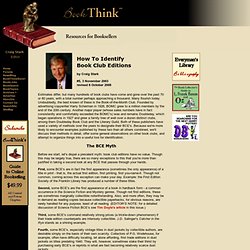 Estimates differ, but many hundreds of book clubs have come and gone over the past 70 or 80 years, with a total number perhaps approaching a thousand. Many flourish today. Undoubtedly, the best known of these is the Book-of-the-Month Club.
How To Identify Book Club Editions (Page 1 of 2)