Books
Science Fiction and Fantasy
BookHunter application - the one I use!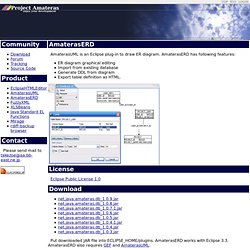 AmaterasERD - Project Amateras
AmaterasERD AmaterasUML is an Eclipse plug-in to draw ER diagram. AmaterasERD has following features: ER diagram graphical editingImport from existing databaseGenerate DDL from diagramExport table definition as HTML. License
Welcome to TheBookGuide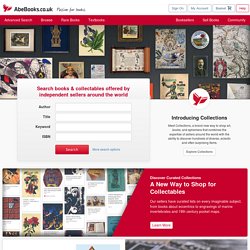 Often complete with heartfelt stories and vibrant photography, today's cookbooks have evolved into carefully curated works of art, full of recipes for modern lifestyles. Join us on a culinary tour led by world-famous chefs, award-winning restaurateurs, and acclaimed food writers. ›Learn more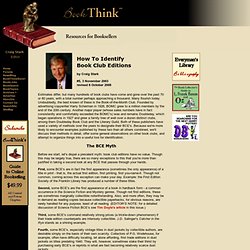 Estimates differ, but many hundreds of book clubs have come and gone over the past 70 or 80 years, with a total number perhaps approaching a thousand. Many flourish today. Undoubtedly, the best known of these is the Book-of-the-Month Club.
How To Identify Book Club Editions (Page 1 of 2)