Sleep
Accelerate – Online scheduling and calendar sharing software. Five Best Time-Tracking Applications - Time management - Lifehac. How to Make the Most of Your Naps - Sleep - Lifehacker. I'm pretty sure the sleep process works in 90 minute cycles, from light sleep, to REM, to Deep sleep, and then starting over again.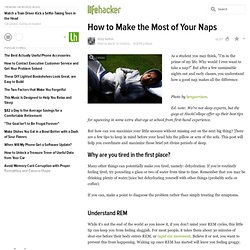 It's best to nap for less than 30 minutes, to avoid getting to REM/Deep sleep, OR to set your alarm an increment of 90 minutes after you go to sleep. (plus however many minutes it takes you to fall asleep). For example, it's 6:34 where I am and I'm about to lay down for a nap. How To Try Spotify Immediately, No Matter Where You Live. New European streaming music service Spotify, which TechCrunch UK has been tracking since October, is getting increasingly good reviews.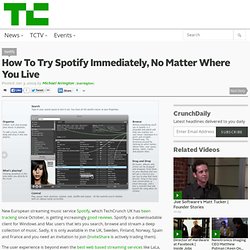 Spotify is a downloadable client for Windows and Mac users that lets you search, browse and stream a deep collection of music. Sadly, it is only available in the UK, Sweden, Finland, Norway, Spain and France and you need an invitation to join (InviteShare is actively trading them). Recently Played Tracks. Missions Fitness | Welcome.
Linksys® by Cisco » Home.
---