Sleep
Where does the time go? Whether you need to know for billing purposes or just want a better idea of how your work day is split up, you can always answer that question with a good time-tracking application. Photo by judepic .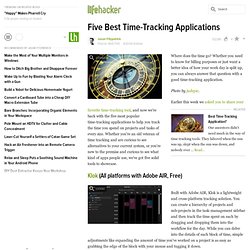 Five Best Time-Tracking Applications - Time management - Lifehac
How to Make the Most of Your Naps - Sleep - Lifehacker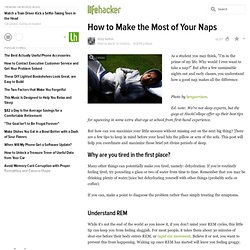 As a student you may think, "I'm in the prime of my life. Why would I ever want to take a nap?" But after a few unmissable nights out and early classes, you understand how a good nap makes all the difference. Photo by bengarrison .
New European streaming music service Spotify , which TechCrunch UK has been tracking since October, is getting increasingly good reviews . Spotify is a downloadable client for Windows and Mac users that lets you search, browse and stream a deep collection of music. Sadly, it is only available in the UK, Sweden, Finland, Norway, Spain and France and you need an invitation to join ( InviteShare is actively trading them).
How To Try Spotify Immediately, No Matter Where You Live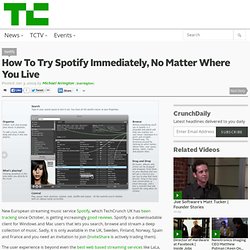 My body is incompatible with Earth. It has a daily sleep-wake cycle that lasts about 28 hours instead of 24 hours, which means each day I stay awake about four hours longer than most people. In the middle of the week, I sometimes find myself waking up at 11PM and going to bed in the early afternoon the next day.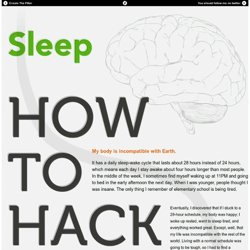 Missions Fitness | Welcome
Linksys® by Cisco » Home