Sleep
SExpand Where does the time go? Whether you need to know for billing purposes or just want a better idea of how your work day is split up, you can always answer that question with a good time-tracking application.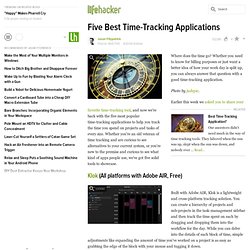 Five Best Time-Tracking Applications - Time management - Lifehac
How to Make the Most of Your Naps - Sleep - Lifehacker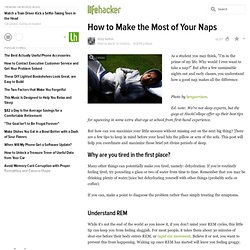 SExpand As a student you may think, "I'm in the prime of my life. Why would I ever want to take a nap?" But after a few unmissable nights out and early classes, you understand how a good nap makes all the difference.
New European streaming music service Spotify, which TechCrunch UK has been tracking since October, is getting increasingly good reviews. Spotify is a downloadable client for Windows and Mac users that lets you search, browse and stream a deep collection of music. Sadly, it is only available in the UK, Sweden, Finland, Norway, Spain and France and you need an invitation to join (InviteShare is actively trading them).
How To Try Spotify Immediately, No Matter Where You Live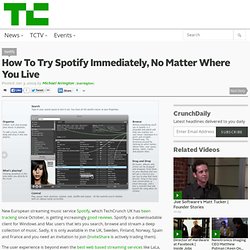 Missions Fitness | Welcome
Linksys® by Cisco » Home