Images
kwurvhtzG81qapcggo1_500_large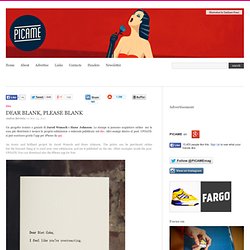 Un progetto ironico e geniale di Jared Wunsch e Hans Johnson. Le stampe si possono acquistare online ma la cosa più divertente è inviare le proprie submission e vedersele pubblicate sul sito. Altri esempi dentro al post.
kizer180 on deviantART
Hey everyone. I know I don't post as much as I used to here on Deviant but that will change this year trust me. I have alot of I would like to show yah. In the meantime though, Follow me on Instagram at instagram.com/kizerilla. I'll be putting up sketches, explaining how and why I did certain pieces and even taking sketch request and popping some videos up. So check me out and I hope to see you there.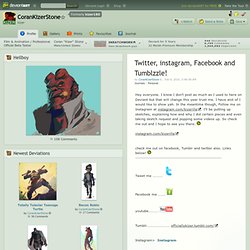 c6ce3741e00ff0d7047020a11dd9b5c3
GothamHigh1.jpg (JPEG Image, 1600x746 pixels) - Scaled (63%)