Cooking
Tequila-Soaked Watermelon Wedges
This is by far the sweetest of all things I have ever made. Sweet as in the adjective, adverb and noun. :) Let me tell you from bottom layer to top layer pie crust, chocolate chip cookie dough, cake icing, vanilla ice cream, rainbow chip cake, more cake icing and sprinkles.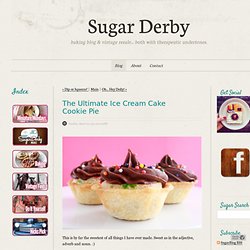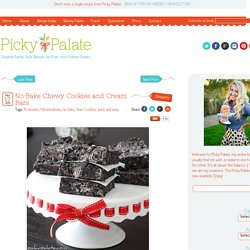 Oh how I love a treat that can be whipped up in about 15 minutes. My boys and their buddies couldn't get enough of these Chewy Oreo Bars we had as an after school snack this week. Sometimes my spontaneous recipe creations turn out to be the most fun, lol! Yes you use an entire package of Oreo Cookies, but what you get in return is a marshmallow-y Oreo treat that is worth every bite Surprise the kids (and yourself) with this one, they'll be all smiles, Enjoy!
Hey, wait a minute! We noticed that you may be using an unsupported browser. All the basics will still work, but to get the most out of Flickr please upgrade to the latest version of Chrome , Safari , Firefox , or Internet Explorer .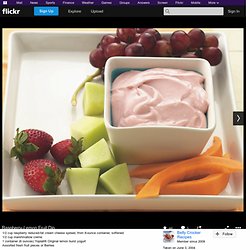 Raspberry-Lemon Fruit Dip | Flickr : partage de photos !
Copy and paste the code below: [url=https://www.flickr.com/photos/bettycrockerrecipes/3307399156/][img]https://farm4.staticflickr.com/3624/3307399156_d3b9bd4630_t.jpg[/img][/url] [url=https://www.flickr.com/photos/bettycrockerrecipes/3307399156/]Warm Toasted Marshmallow S'more Bars[/url] by [url=https://www.flickr.com/people/bettycrockerrecipes/]Betty Crocker Recipes[/url], on Flickr [url=https://www.flickr.com/photos/bettycrockerrecipes/3307399156/][img]https://farm4.staticflickr.com/3624/3307399156_d3b9bd4630_s.jpg[/img][/url] [url=https://www.flickr.com/photos/bettycrockerrecipes/3307399156/]Warm Toasted Marshmallow S'more Bars[/url] by [url=https://www.flickr.com/people/bettycrockerrecipes/]Betty Crocker Recipes[/url], on Flickr