Finance
Should you fix your mortgage? | Moneywise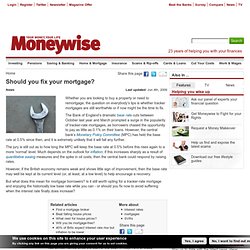 Whether you are looking to buy a property or need to remortgage, the question on everybody's lips is whether tracker mortgages are still worthwhile or if now might be the time to fix. The Bank of England's dramatic base rate cuts between October last year and March prompted a surge in the popularity of tracker-rate mortgages, as borrowers chased the opportunity to pay as little as 0.1% on their loans. However, the central bank's Monetary Policy Committee (MPC) has held the base rate at 0.5% since then, and it is extremely unlikely that it will fall any further. The jury is still out as to how long the MPC will keep the base rate at 0.5% before this rises again to a more 'normal' level.
If you've been wondering if the Fed will ever destroy the trillions of dollars it has printed since 2008, wonder no more… Since 2007, the U.S. monetary base has soared from $800 billion to $3.7 trillion. Such unprecedented inflation is the product of round after round... Hyperinflation is a dynamic process - much like a positive feedback loop that, once entered, is almost impossible to exit. The process can go on for years.
Gold-Eagle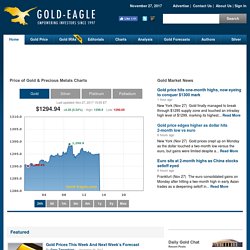 Forex Trading, Currency Forecast, FX Trading Signal, Forex Training Course, Education, Tutorial, FX Book, Forex ebook, Learn to Trade Forex, FX Guide, Pivot Points, Currency Rates, Forex Secret, Forex Brokers, Currency Trading System, Online Forex Market,
When it comes to personal finance and the accumulation of wealth, few subjects are more talked about than stocks. It's easy to understand why: playing the stock market is thrilling. But on this financial roller-coaster ride, we all want to experience the ups without the downs.
Stock-Picking Strategies: Introduction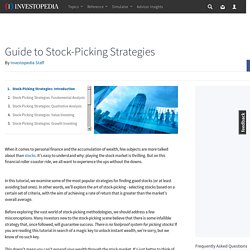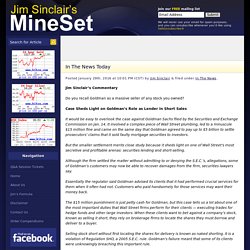 Jim Sinclair's Commentary Donald Rosen of the Rosen Market Timing Letter has shared his latest issue with us. In the year 2014 a golden bridge over the troubled waters is an absolute necessity. Click here to view the full report… Click here to view Ron Rosen's website…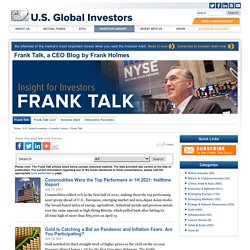 After three years of pain, can gold stocks break their losing streak and see a gain in 2014? History says chances are good. The most recent string of losses in the gold mining industry has been brutal, causing many investors to give up on the sector and sell their holdings. Since the beginning of 2011, the NYSE Arca Gold Miners, the FTSE Gold Mines, and the Philadelphia Gold & Silver Indices all declined more than 60 percent.
Frank Talk - Insight for investors